Car Battery Just Died? Call Our Emergency Jump Start Service Now
Stuck in a roadside emergency with a dead vehicle? Call our professional towing company in New Jersey now to help you jump start your vehicle so you can be well on your way to your destination. We are a fast and convenient service to help you with all your dead vehicle problems.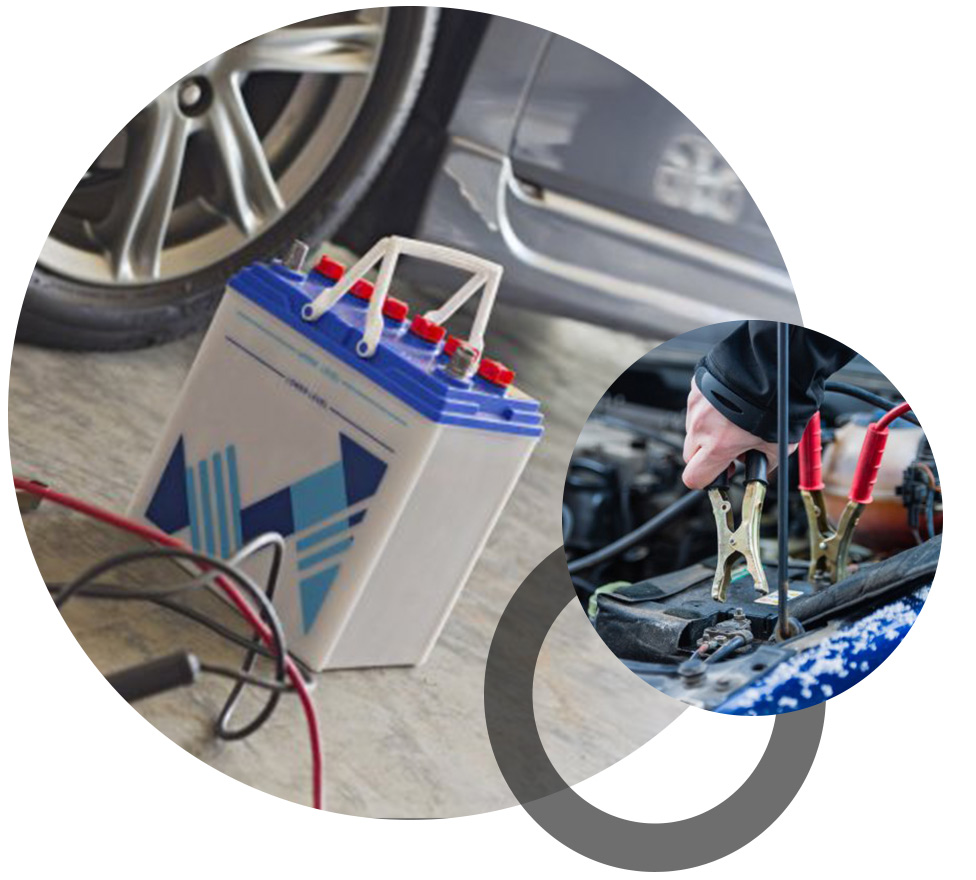 We Can Jump Start your Vehicle Anywhere in New Jersey
Whether you have accidentally left the radio on or the headlights turned on overnight? Or you've simply encountered a dead battery while you were commuting around the states, if you are experiencing a dead battery problem, call Quality 1st Towing in New Jersey right away. Our towing experts have all the necessary tools and the right professional expertise to make sure your dead battery comes back to life so you can be well on your way and reach your destination.
Having a dead battery problem? Our service specialists are only a phone call away.
Convenience is What We Offer to Our Customers Around the Clock
The worst of situations is when your battery dies in the middle of the night and on a highway, there's hardly any other vehicle on the road who might be willing to make a stop and help a fellow in need. To jump start a vehicle you need the right cables and a fully charged working battery from another vehicle to make sure your vehicle battery charges up enough so it puts your vehicle in motion.
If you're in need of a professional jump start service, Quality 1st Towing professionals are more than willing to help you out. Not only our experts will come to your location to jump start your vehicle but they will also examine your battery and analyze if it's high time you should get your battery replacement.
Need an expert to have a look at your vehicle battery so you can get it fixed once and for all?
Our Trained & Qualified Experts are Known for the Exceptional Services
We take pride in delivering world-class quality towing and battery maintenance services to our citizens of the United States who are in dire need. Our trained and qualified towing professionals are always equipped with the best tools and keep a very courteous attitude when serving our people. If you are stuck in the middle of the road with a non-working vehicle, make the call so our towing experts can reach your destination and assist you with your problem. We provide gas fuel, battery replacement, vehicle jump start, quality towing, minor electrical and mechanical fixes, and a variety of other services.
Did Your Car Battery Just Died? Call Our Affordable Jump Start Service Now
Did your vehicle battery just give up on you unexpectedly? It's time you call our professional towing service to help you with your dead battery. Let us take a look and suggest what kind of solution will be best for your situation. Our service is available around the clock and no matter where you are in New Jersey, our towing service will make it there in no time to assist you with your dead vehicle.
Who doesn't ask for a reliable service at the hour of their need? Our towing company can help you.
Are You Looking for an Affordable Towing Service in New Jersey?
If you're looking for an affordable tow truck service with the best professionals, then Quality 1st Towing in the one you need to call.
Get in touch with our experts now. 

Quality 1st Towing in NJ is a highly reputable & reliable towing truck service. Why are we one of the successful towing service providers? Well, it's because we have some of the best tow trucks equipped with the latest towing machinery.