We Provide Instant Electric Vehicle Towing Anywhere in New Jersey
Owning an electric vehicle and driving around the state have many benefits. They are easy to drive and less of a hassle to maintain. However, there may come a time when you might run into an accident or your electrically charged vehicle breaks down. At that point, it is important to get the vehicle towed somewhere where it can mechanically be diagnosed & fixed. As easy as it may sound, this poses a big problem:
How are you going to get your electric car or truck quickly towed?
Thanks to Quality 1st Towing. We can tow away all kinds of electric vehicles. Call our 24/7 emergency towing service in New Jersey for fast & reliable assistance.
At Quality 1st Towing, We Tow All Kinds of Electric Vehicles
When it comes to towing electric vehicles, we want you to rest easy because our tow truck drivers in New Jersey are the most skilled and experienced around. We take pride in bringing all kinds of tow trucks equipped with the latest towing hardware, so whether it's a luxury sedan or SUV – we can haul your desired vehicle without breaking a sweat. Our EV towing team in NJ can easily tow almost any electric vehicle brand including BMW, Mercedes, Land Rover, Tesla and many others. We have more than a decade of experience in towing all kinds of vehicles including the costly ones. Want an experienced towing company in New Jersey to handle your Electric Vehicle anywhere in New Jersey?
Quality 1st Towing is An Authorized Towing Company for Tesla
We are Tesla certified towing specialists offering quick response towing to those who are in need of towing service in NJ. Just like any other vehicle, electric vehicles are manufactured using a variety of components. These components mainly comprise of moving parts like tires, batteries, and other electrical & mechanical accessories. Due to gradual wear and tear, these parts can succumb to failure and your vehicle may require an authorized towing company to tow it to the desired auto repair shop. At Quality 1st Towing, we are certified towing professionals with clearance up to Tesla Model 3.
Our tow truck team in NJ also has complete roadside assistance options for the following services

Flat Tire
This is the most common reason why electric vehicles need to be towed. We've all had flat tires before and know how much of an inconvenience it can be. Call Quality 1st's EV towing service in New Jersey. .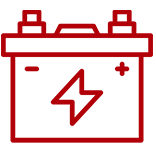 Battery Problem
If the battery in your vehicle fails, then towing is probably required. If something goes wrong with the motor, it is still possible to get it towed. Call our affordable electric vehicle towing service in New Jersey.
Brake Problem
If your vehicle's brake system fails, then it can cause a major problem for you on the road. You can't drive unless you have a working brake. Stuck with a brake problem? Let us tow it away for you.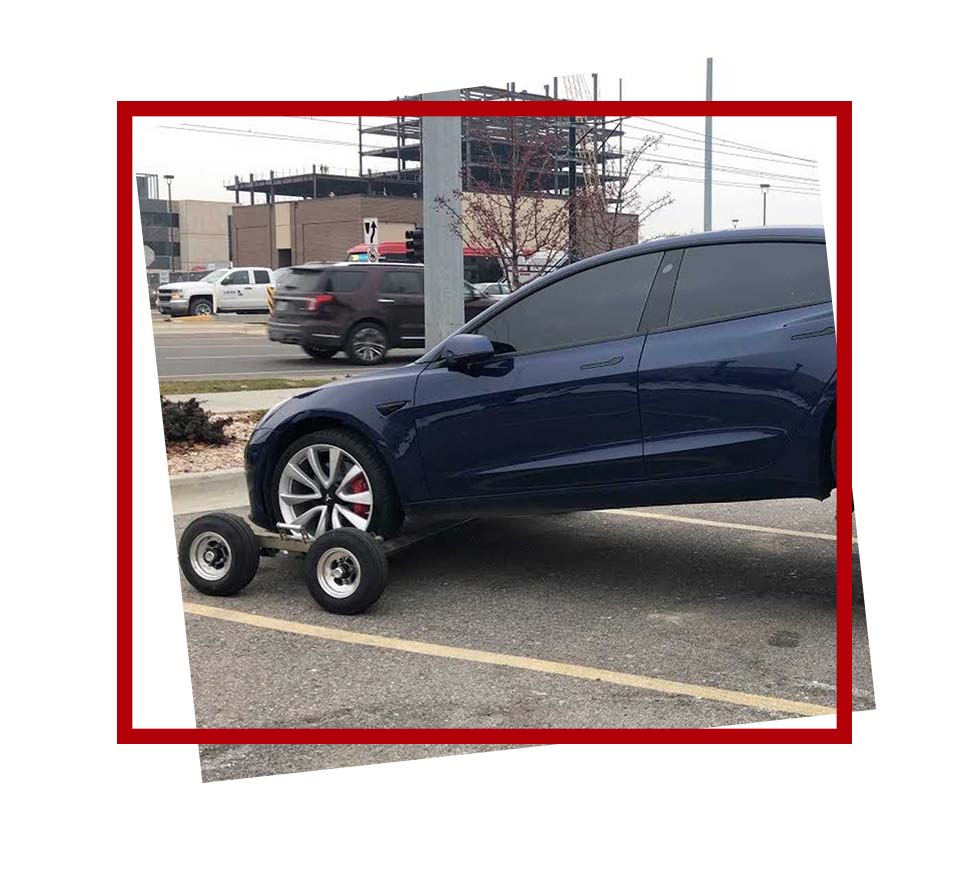 How We Tow Your Electric Vehicle At Quality 1st Towing?
Our tow truck drivers in NJ carry a towing dolly in the back of our tow trucks. This allows them to easily load your electric vehicle on the dolly from the back while the front gets attached to the wrecker. We also carry all the necessary equipment to load your vehicle including chains, straps, loading ramps, etc. When it comes to towing, our teams make sure your electric vehicle is well secured. We also have options of flatbed towing or wheel-lift towing, if you want to use them. Using these different vehicles, our team of tow truck drivers in New Jersey can get the job done quickly. Normally, we recommend our clients to opt for a flatbed towing as this type of towing is more reliable & safe compared to other towing services.
Are You Looking for an Affordable Towing Service in New Jersey?
If you're looking for an affordable tow truck service with the best professionals, then Quality 1st Towing in the one you need to call.
Get in touch with our experts now. 

Quality 1st Towing in NJ is a highly reputable & reliable towing truck service. Why are we one of the successful towing service providers? Well, it's because we have some of the best tow trucks equipped with the latest towing machinery.