Encountering Roadside Emergency in New Jersey?
Call our expert towing service in NJ to help you with your roadside emergency now.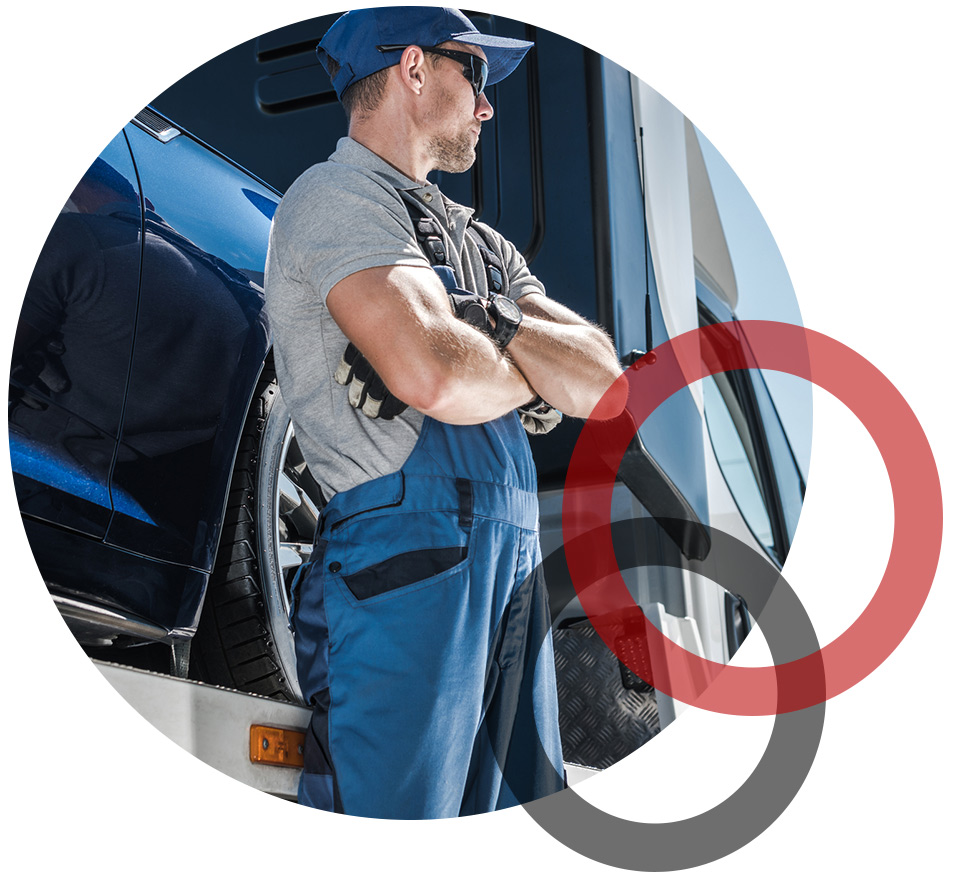 Stuck on the Road? Call Quality 1st Towing Right Away
You could find yourself stranded in the dark stormy highway in NJ with a dead car battery. You can run out of gas in the middle of the night, and the gas station is a long way away from your destination. You can run a flat-tire or you can lose your vehicle keys while making a stop at a nearby cafe. When it comes to roadside emergencies, the possibilities are endless. New Jersey is a vast city and if you want to stay safe while you're on the road, it's best to invest your budget in a reliable & trustworthy roadside assistance plan. At Quality 1st Towing, we ensure to deliver you the perfect peace of mind with the best packages.
How Does Quality 1st Towing Provide Roadside Assistance?
At Quality 1st Towing, our roadside assistance provides you with a quick and efficient roadside emergency solution anywhere in and around New Jersey. Whether you've run out of gas, need a battery jump start, ran your car in a ditch, locked yourself outside, or experiencing any mechanical/electrical wiring issues, call our emergency towing service now.
Whether you drive a car, an RV, a motorcycle, a truck or a troller, we have a fleet of towing machines to help you tow your vehicle. If there's a vehicle problem that you cannot resolve on your own, we can have a look at your vehicle. If it's a minor problem or something common, our towing experts will fix it for you then and there so you can hit the road as early as possible. However, if your vehicle problem is major and requires an expert auto mechanic to take a look, then we can provide you with a reliable towing service.
When it comes to vehicle towing, our company is trusted all across New Jersey.
Roadside Assistance at an Affordable Price
When you hire our roadside assistance service in New Jersey for your non-working vehicle, we make sure to keep our prices very flexible and affordable. We want to make sure that you are comfortable with our world-class service and that's why we aim to deliver you quality workmanship when it comes to meeting your requirements. May it be a fuel refill, a tire change, a door unlocking, or some other services, we ensure that our prices match the existing roadside assistance packages in New Jersey.
Hire the best roadside assistance service at a remarkably reasonable price
Are You Looking for an Affordable Towing Service in New Jersey?
If you're looking for an affordable tow truck service with the best professionals, then Quality 1st Towing in the one you need to call.
Get in touch with our experts now. 

Quality 1st Towing in NJ is a highly reputable & reliable towing truck service. Why are we one of the successful towing service providers? Well, it's because we have some of the best tow trucks equipped with the latest towing machinery.