Quality 1st Towing Service in Cranbury NJ
Got a broken vehicle stranded on the roadside? Time to get your vehicle off the road with Quality 1st Towing Service in Cranbury NJ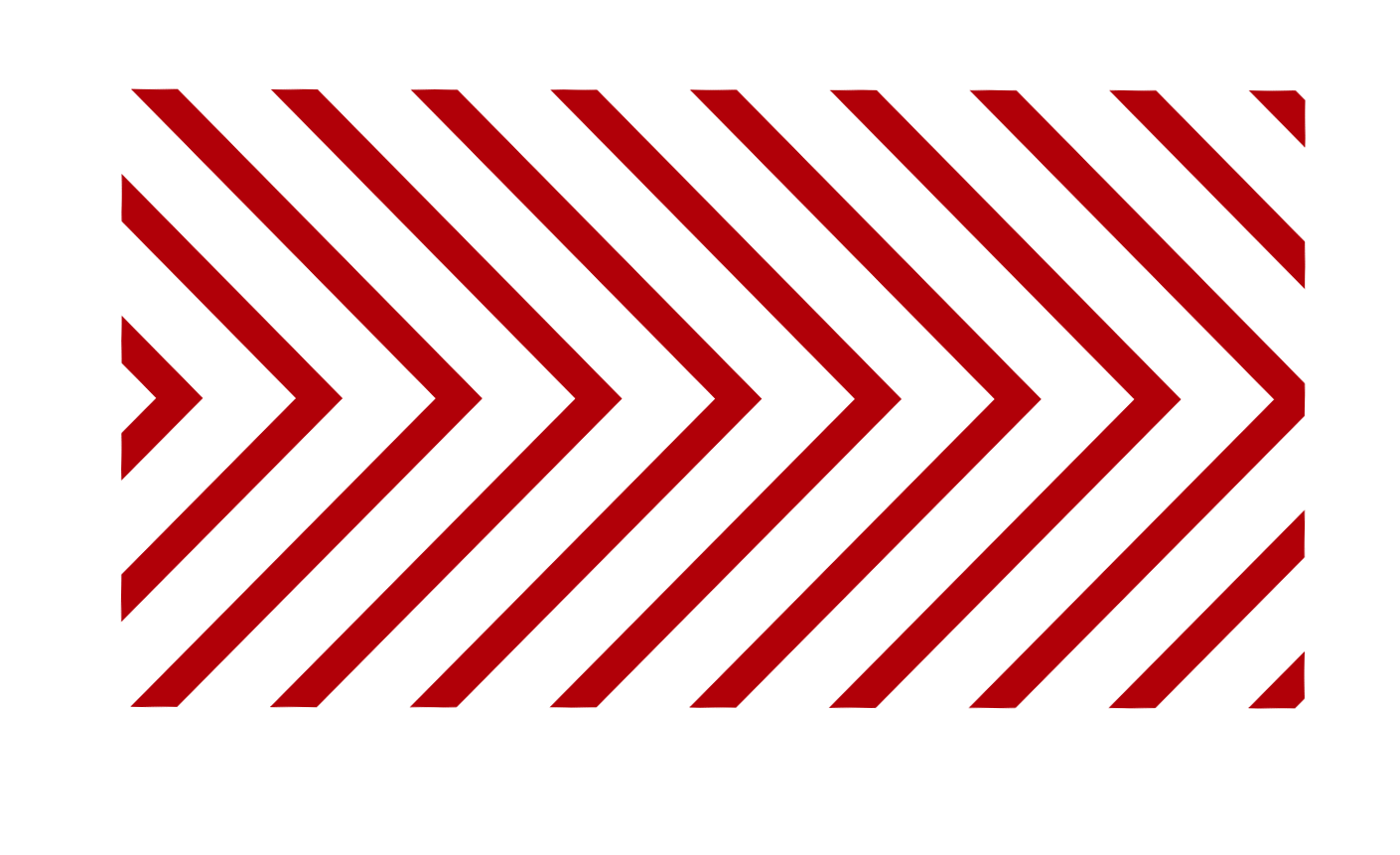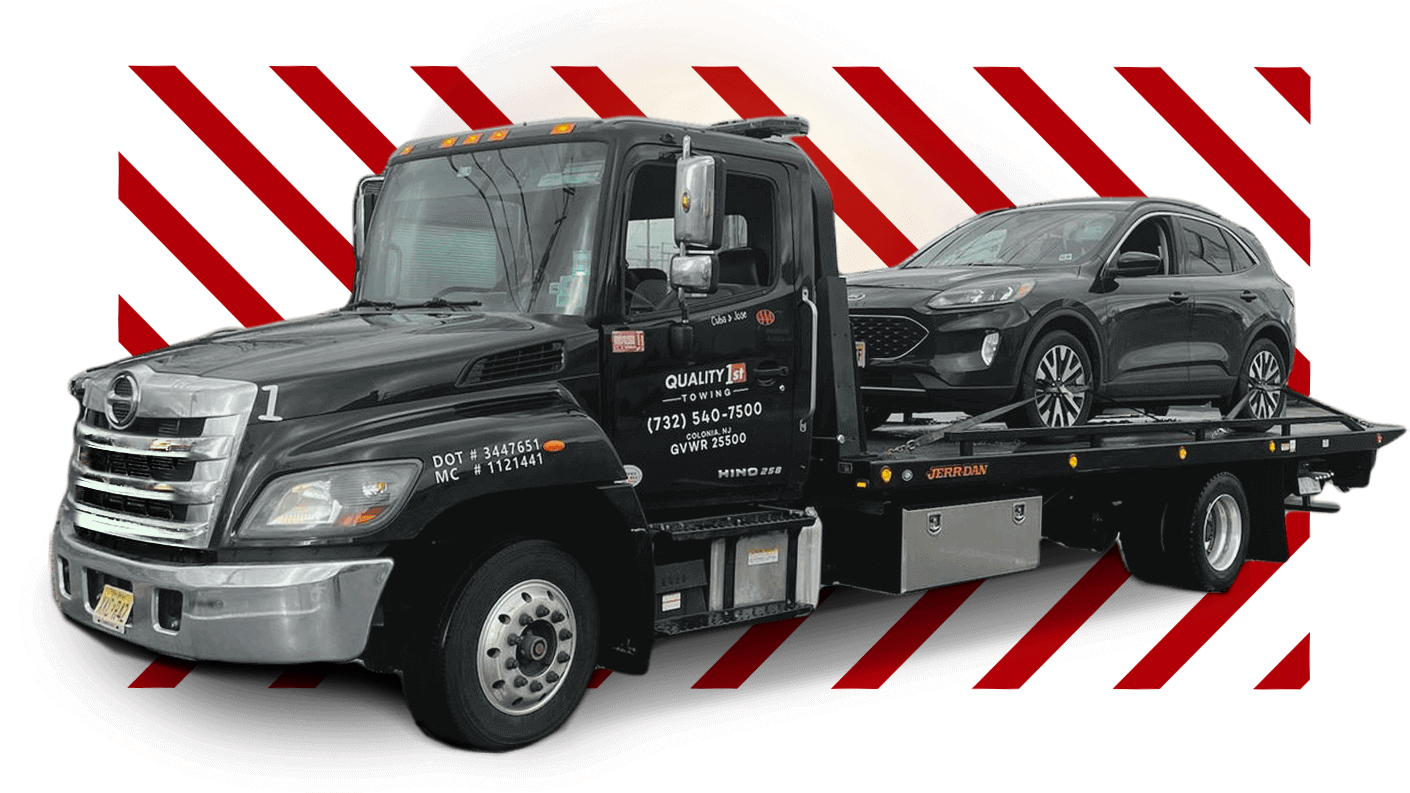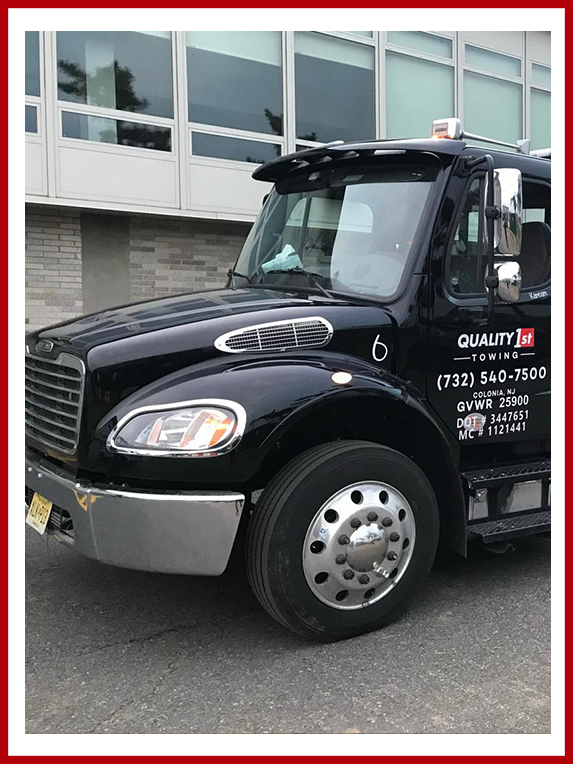 Reliable Tow Truck Service
As our name suggests, our towing company has a wide range of fleets to provide you with just the towing service you require. With our flatbed tow trucks, we can lower the platform down on an inclined angle so you can drive your vehicle up the ramp. If your vehicle is dead, we can attach a hook and chain to pull it up on the ramp for you. Speaking of hook & chains, we can also provide you with the traditional hook/chain tow trucks which are economical for short-distance towing. For long-distance, we recommend flatbed towing service to all our customers.
How Quality 1st Towing in Cranbury can provide you with the services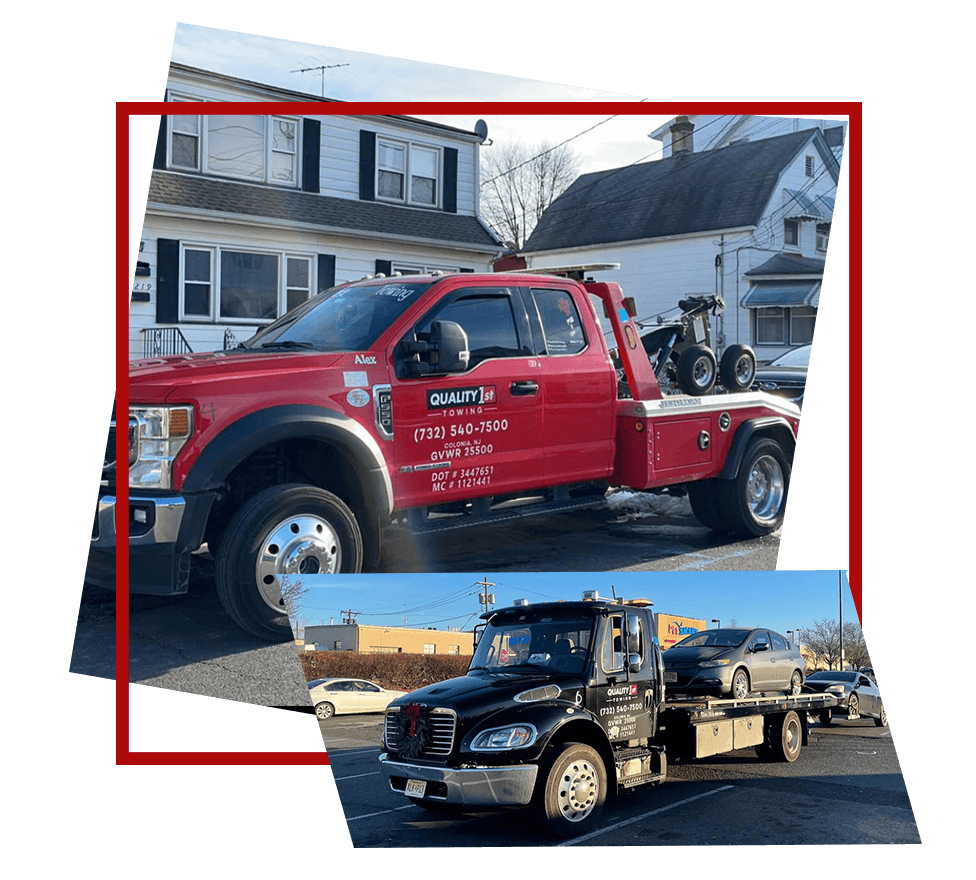 Get Affordable Towing in
Cranbury with Quality 1st Towing
If price is your concern, then not anymore. Let Quality 1st Towing pitch you a price that you can't refuse. From heavy-duty towing service to lightweight vehicle towing, from roadside assistance to vehicle winching and other services, our towing company in Cranbury offers you only the best price. We are in the towing business for quite some time and taking undue advantage of our people is not our trait. Got into a roadside emergency? Call our affordable towing service in Cranbury for reliable assistance.
Hire a Dedicated Team of Experts for Vehicle Towing
Creating an everlasting relationship with customers is at the heart of our services and we do everything we can to make that experience everlasting. Whether you're stranded on the roadside with a broken vehicle & you want an experienced tow truck service to tow your vehicle over long destinations, our towing experts are just the right guys to call in. We are a team of professional towing specialists in Cranbury where we provide highly courteous and professional service to our customers.We are a fast, friendly and reliable towing service in Cranbury.
here are some awesome reasons to consider
us as your towing option.
Got a Broken Electric Vehicle in NJ? Get It Towed to Desired Destination
Having trouble with an electric vehicle while you're on the road in New Jersey? Whether you've run into a flat tire or some other electric or mechanical fault, our towing service in NJ can tow your electric car to destinations. Our towing team is available 24/7, so if you have any issues with your electric vehicle, just make the call and one of our tow truck services will arrive to your assistance anywhere in New Jersey. Quality 1st Towing is a Tesla authorized tow truck service where we have the clearance up to Tesla Model 3 towing all across NJ. Are you stuck with a broken electric vehicle and in need of a professional tow truck service to help you with your EV towing requirements? We are always here to provide fast & reliable towing service anytime.
Authorized Towing Provider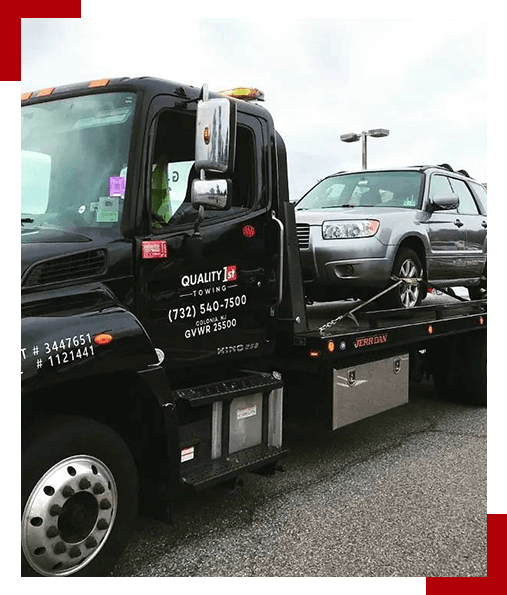 Let's Make Things Right with

with Quality 1st Towing
Whether your vehicle has broken down the corner of the street or you have run out of fuel while the nearest fueling station is at least a mile away from your location, our towing experts can come to provide you with their assistance. We can fill up empty gas tanks, pull out vehicles from ditches, jump start dead batteries, tow your vehicle to auto repair shops and do much more. Are you in need of a professional towing company to provide you with towing assistance in Cranbury? Call our experts now.
Are You Looking for an Affordable Towing Service in New Jersey?
If you're looking for an affordable tow truck service with the best professionals, then Quality 1st Towing in the one you need to call.
Get in touch with our experts now. 

Quality 1st Towing in NJ is a highly reputable & reliable towing truck service. Why are we one of the successful towing service providers? Well, it's because we have some of the best tow trucks equipped with the latest towing machinery.