Quality 1st Towing in Helmetta NJ
Has your vehicle broken down somewhere in Helmetta NJ? Do you want a prompt and reliable towing service to aid you with vehicle towing? Quality 1st Towing in Middlesex County is your go-to solution.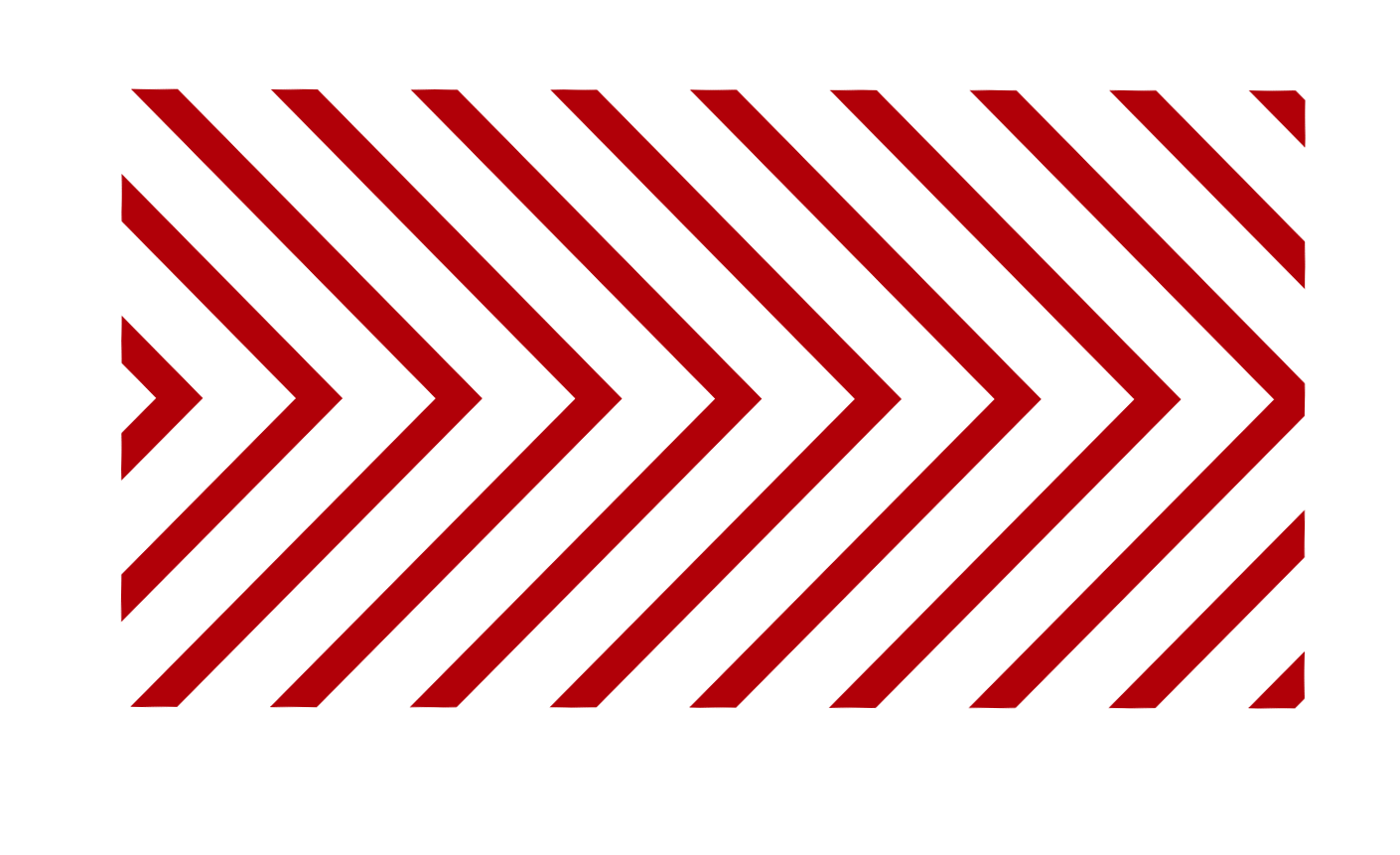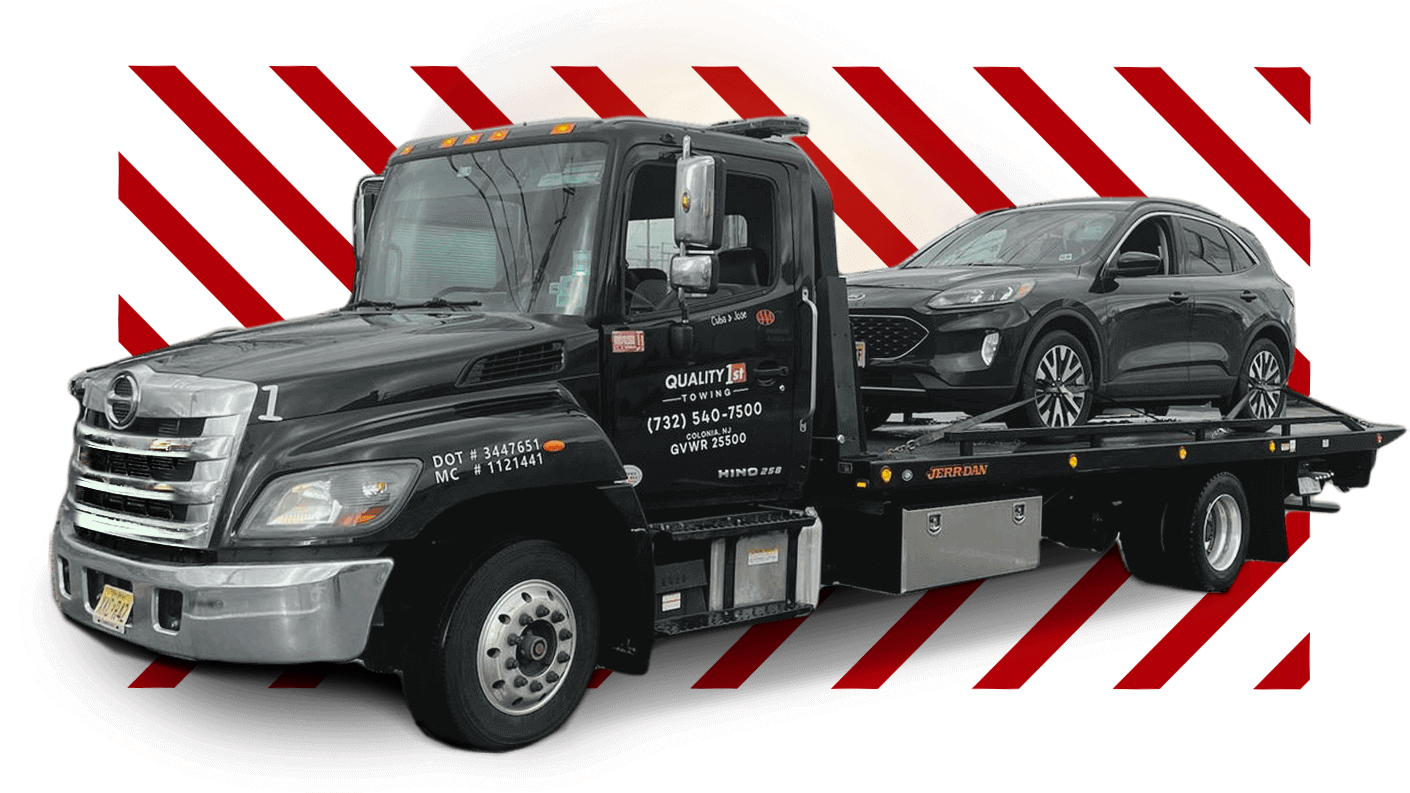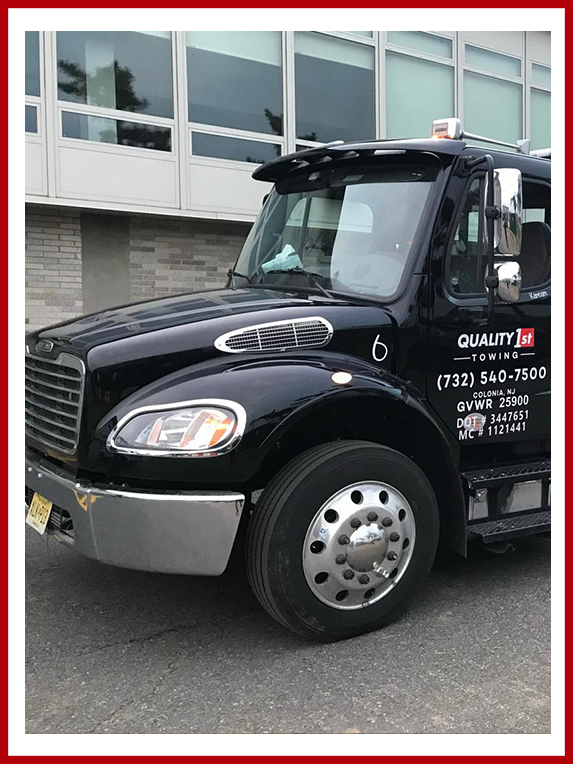 Reliable Tow Truck Service
Welcome to Quality 1st Towing
in Helmetta NJ
Cars breaking down in the middle of nowhere can create quite a stressful situation. Whether your vehicle has run out on battery juice or you've got a flat tire, you need someone who can fix your problems. You want to get back on the road as soon as possible and it's where our towing experts come in. Do you want to get transported to a nearby auto-repair shop to get your vehicle working again? Quality 1st Towing in Helmetta NJ brings a wide range of towing fleets to assist you at the hour of your need.
A Variety of Towing Services in Helmetta NJ
Whether you're located in Helmetta or any other part of Middlesex County such as Cranbury, Dayton, Dunellen, Edison, Colonia, East Brunswick or elsewhere, our Quality 1st Towing specialists can arrive at your location as soon as possible. Our large variety of towing fleets have all the best equipment installed to provide you a satisfying towing experience. We are a team of highly courteous professionals. Checkout all the services which we can offer to you as a professional towing company in Helmetta.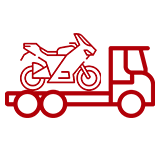 Motorcycle Towing Services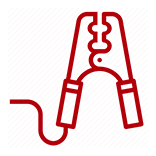 Battery Jump Start Services



Ready to Respond in All Towing Emergency Situations
Emergencies can take place unannounced. Has someone parked their vehicle wrongly in your driveway? Have you run out of gas somewhere in Helmetta NJ? Have you run into an accident on the highway? No matter what your emergency is, as long as you're in need of a professional towing company to assist you, we are always ready to respond. At Quality 1st Towing in Helmetta NJ, our towing experts have all the necessary equipment. Quality 1st Towing expert company has a dispatch unit operating 24/7 to provide you with assistance in just a phone call. Don't worry! We all run into bad luck once in a while.
Got a Broken Electric Vehicle in NJ? Get It Towed to Desired Destination
Having trouble with an electric vehicle while you're on the road in New Jersey? Whether you've run into a flat tire or some other electric or mechanical fault, our towing service in NJ can tow your electric car to destinations. Our towing team is available 24/7, so if you have any issues with your electric vehicle, just make the call and one of our tow truck services will arrive to your assistance anywhere in New Jersey. Quality 1st Towing is a Tesla authorized tow truck service where we have the clearance up to Tesla Model 3 towing all across NJ. Are you stuck with a broken electric vehicle and in need of a professional tow truck service to help you with your EV towing requirements? We are always here to provide fast & reliable towing service anytime.
Authorized Towing Provider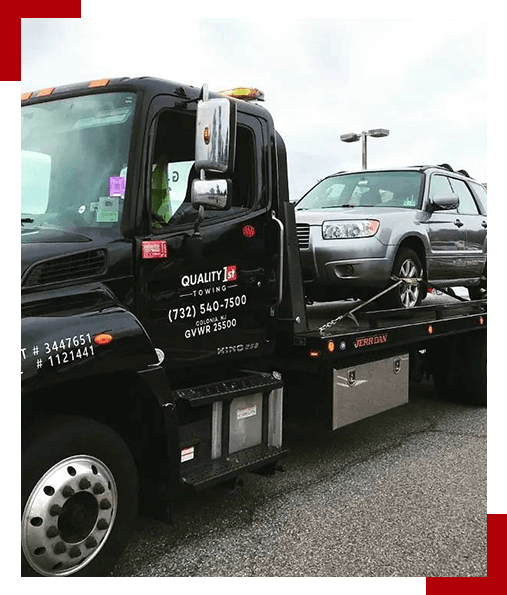 Why Choose Quality 1st Towing

in Helmetta
Not only are our towing specialists capable of towing vehicles but we can help you resolve just about any roadside emergency you may find yourself in. We operate around the clock i.e. we are a 24/7 towing company always ready to provide quick assistance wherever needed. When you call us, we want to assure you that you can have absolute peace of mind. We also provide service to those who want to transport their vehicles over long distances. And we do everything at an affordable price. Are you searching for an affordable towing service in Helmetta NJ?
Are You Looking for an Affordable Towing Service in New Jersey?
If you're looking for an affordable tow truck service with the best professionals, then Quality 1st Towing in the one you need to call.
Get in touch with our experts now. 

Quality 1st Towing in NJ is a highly reputable & reliable towing truck service. Why are we one of the successful towing service providers? Well, it's because we have some of the best tow trucks equipped with the latest towing machinery.