Quality 1st Towing in Highland Park
Are you experiencing a roadside emergency? Quality 1st Towing can provide you with quick & reliable towing anywhere in Highland Park NJ.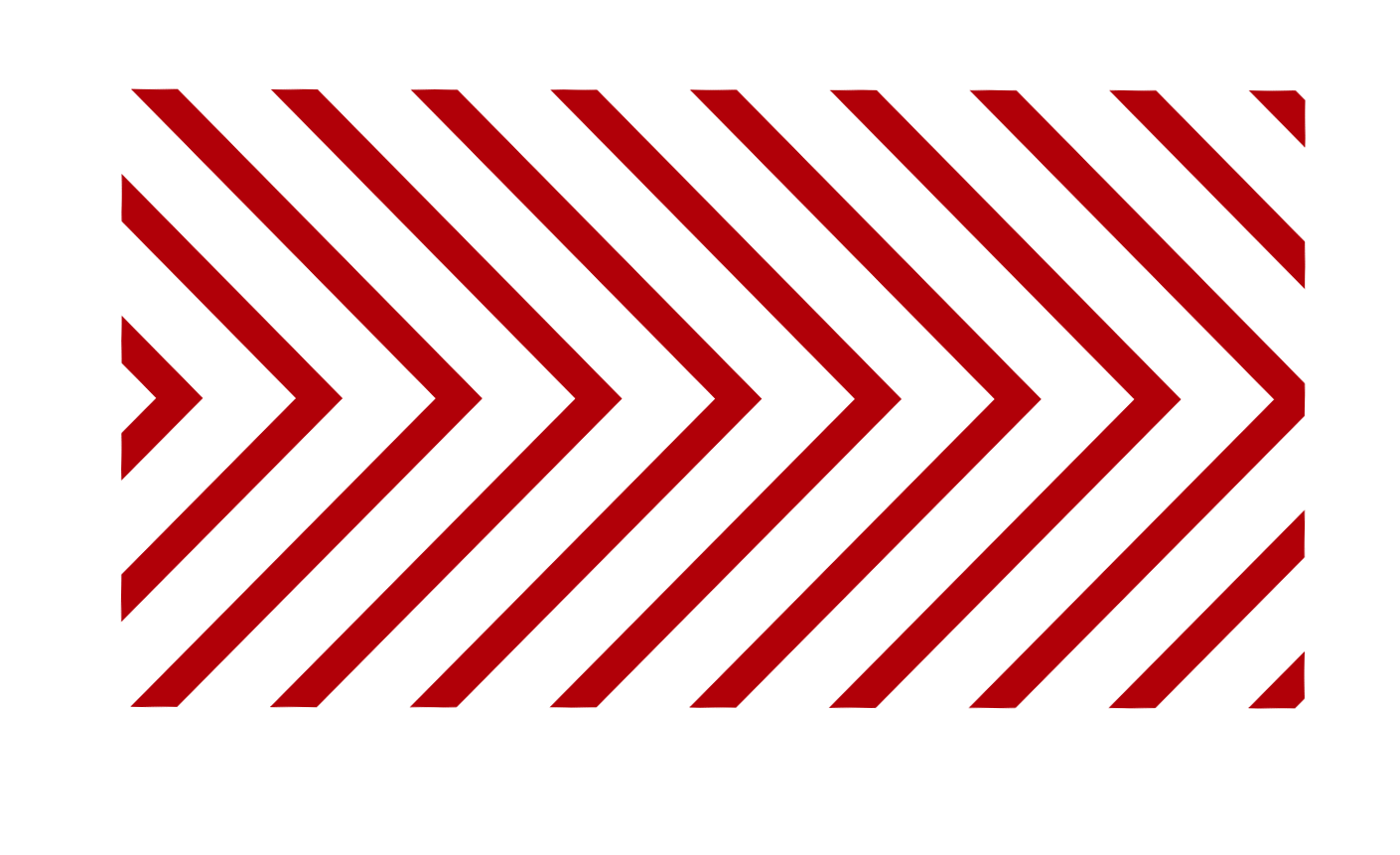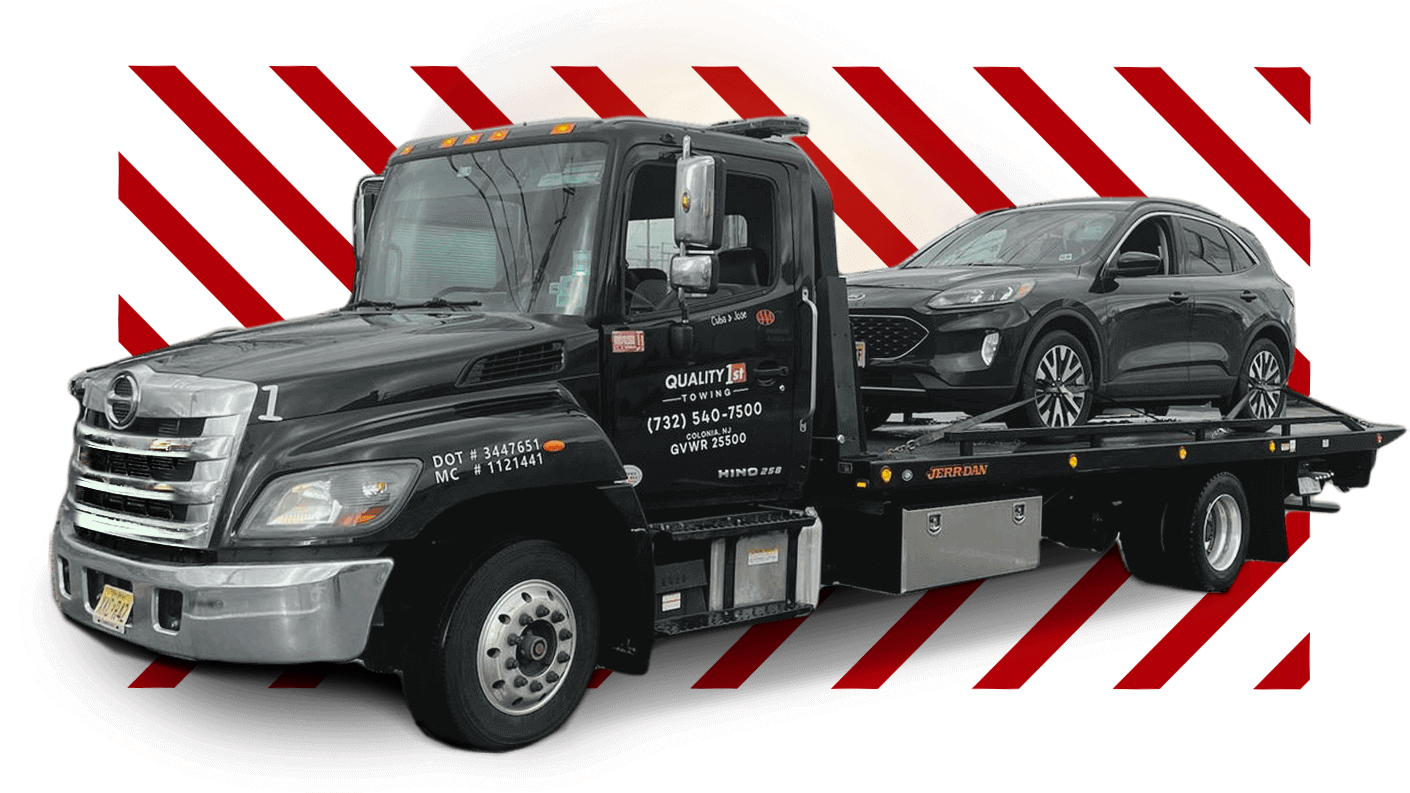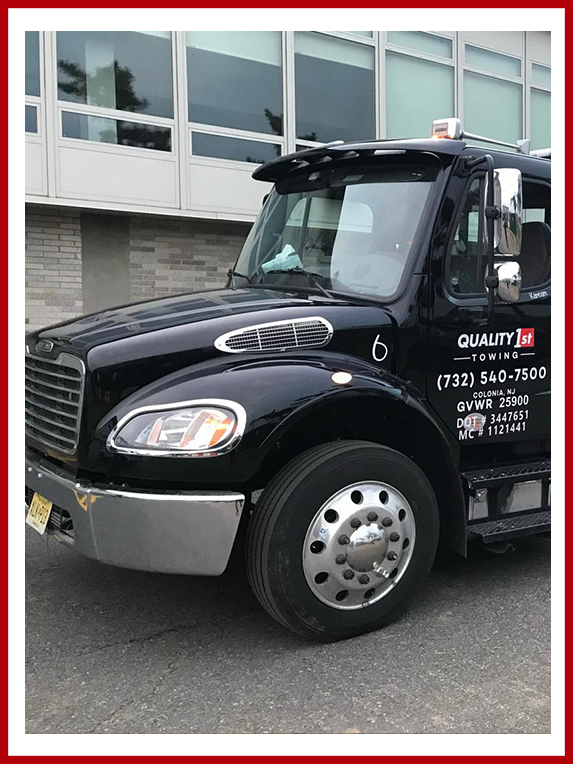 Reliable Tow Truck Service
Welcome to Quality 1st Towing
in Highland Park, New Jersey
Quality 1st Towing is a reputable towing service operating all across Middlesex County. We are providing vehicle towing services in Highland Park and surrounding areas. Whether you've met into an accident or your car just broke down on the highway, our professional towing service can arrive and tow your car anywhere. We have some of the most talented towing specialists with years of in-field training. A top-of-the-line variety of towing vehicles is available in our arsenal at all times. Got into a roadside fix? Have no fear when Quality 1st Towing is here.
A Wide Range of Towing Services
Towing companies in Highland Park can take a long time to reach you when you face an emergency, but that's not the case with us. Whether you've driven yourself into a ditch or your vehicle has a dead battery, our professionals can arrive at your location and jumpstart your dead vehicle. We can also replace tires & refuel your vehicle on demand. There's plenty we have to offer you when you're in a roadside fix. Here are some other ways how Quality 1st Towing in Highland Park can help you.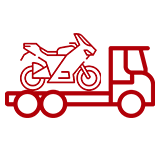 Motorcycle Towing Services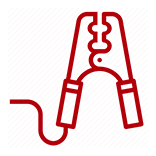 Battery Jump Start Services



To hire our quick and reliable towing service in Highland Park? Contact our towing service now to assist.
Get Emergency Roadside Assistance in Highland Park
Running out of fuel can weigh a toll on you especially when you don't have a service station to refuel your gas tank. From flat tires to dead battery jumpstart, our towing service specialists can assist you in commendable ways. If your vehicle has broken down somewhere in Highland park, then don't stay stuck on the road. Call Quality 1st Towing experts in Highland now to assist you in your emergency. Let us tow your vehicle to your desired destination anywhere in Highland Park or Middlesex County. We have some of the best towing fleets to take your vehicle to places.
Got a Broken Electric Vehicle in NJ? Get It Towed to Desired Destination
Having trouble with an electric vehicle while you're on the road in New Jersey? Whether you've run into a flat tire or some other electric or mechanical fault, our towing service in NJ can tow your electric car to destinations. Our towing team is available 24/7, so if you have any issues with your electric vehicle, just make the call and one of our tow truck services will arrive to your assistance anywhere in New Jersey. Quality 1st Towing is a Tesla authorized tow truck service where we have the clearance up to Tesla Model 3 towing all across NJ. Are you stuck with a broken electric vehicle and in need of a professional tow truck service to help you with your EV towing requirements? We are always here to provide fast & reliable towing service anytime.
Authorized Towing Provider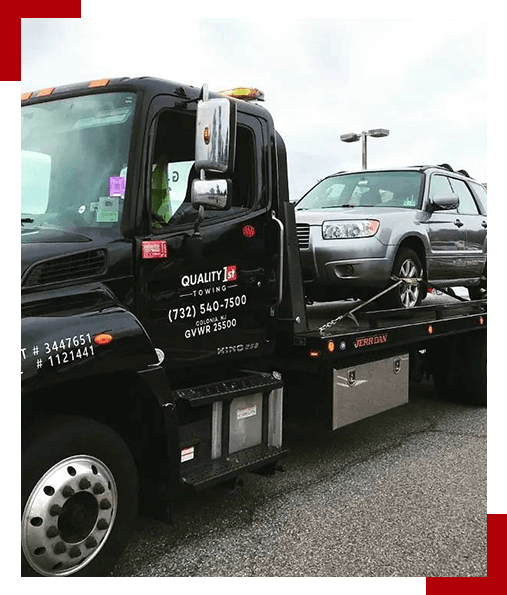 Best Towing Vehicles in Highland Park

to Assist You
Our outstanding fleet has multiple towing vehicles of top quality. We have flat bed tow trucks where the ramp can be leveled with the floor forming an incline to help vehicles load up on the platform. Flat beds are the safest option for transferring vehicles over long distances. We also have the traditional hook & chain towing vehicles which can hoist up your vehicle so it can easily be transported over short distances. Other towing vehicle types can pull heavy duty vehicles easily such as RV, dollys, trucks and more. Searching for the right towing company to tow your vehicle across areas in Highland Park?
Are You Looking for an Affordable Towing Service in New Jersey?
If you're looking for an affordable tow truck service with the best professionals, then Quality 1st Towing in the one you need to call.
Get in touch with our experts now. 

Quality 1st Towing in NJ is a highly reputable & reliable towing truck service. Why are we one of the successful towing service providers? Well, it's because we have some of the best tow trucks equipped with the latest towing machinery.