Quality 1st Towing in Iselin NJ
Affordable Pricing & Flexible Payment | Trusted Towing Service in Iselin NJ
Quality 1st Towing provides reliable, responsive and professional towing services from Iselin, NJ. Our experienced and highly trained team of experts are available 24/7 for fast roadside assistance and comprehensive towing solutions. We have the ability to handle vehicles of all sizes, including cars, trucks, motorcycles and specialty vehicles. With our commitment to superior customer service, you can count on us for quality towing services when you need it most.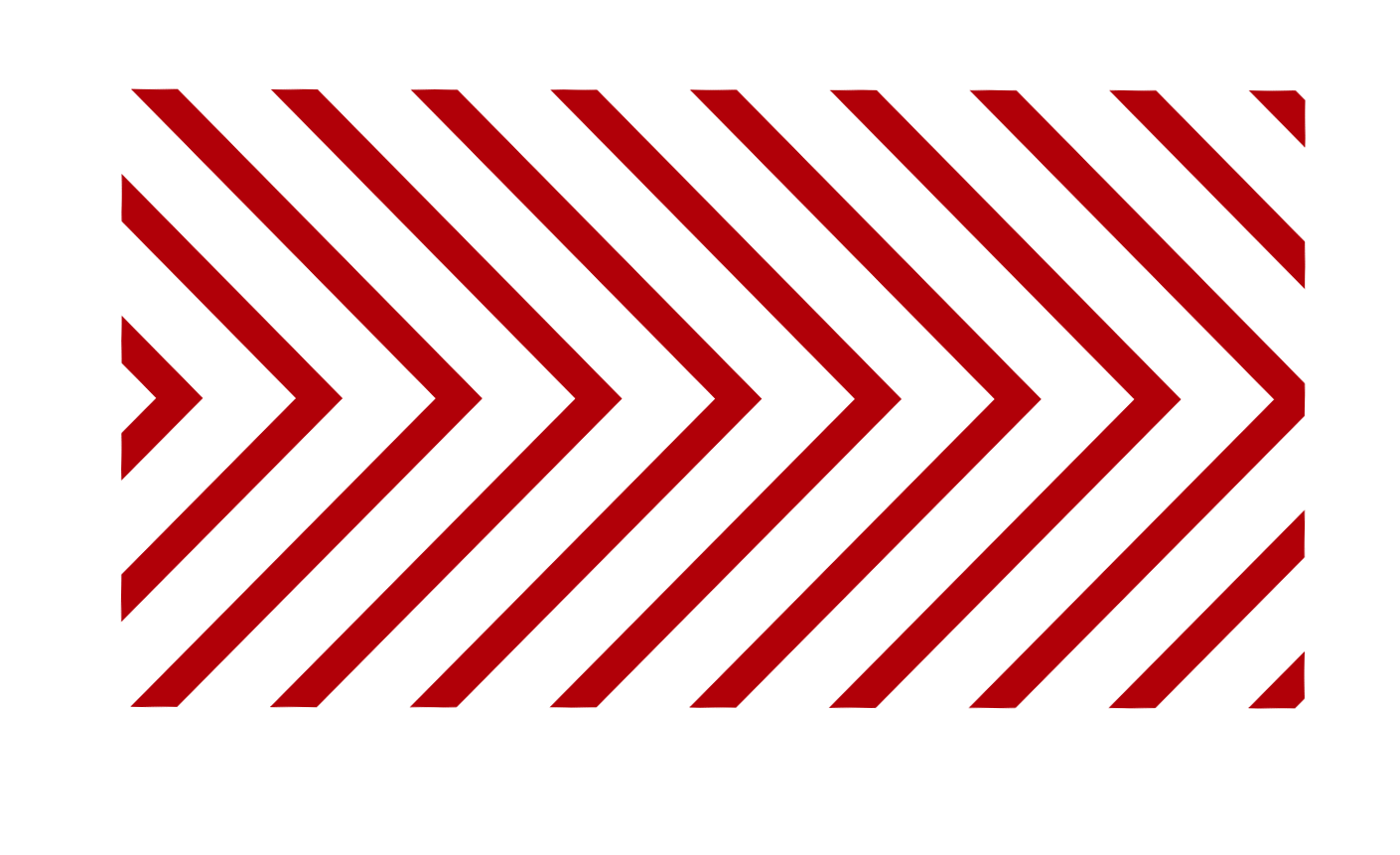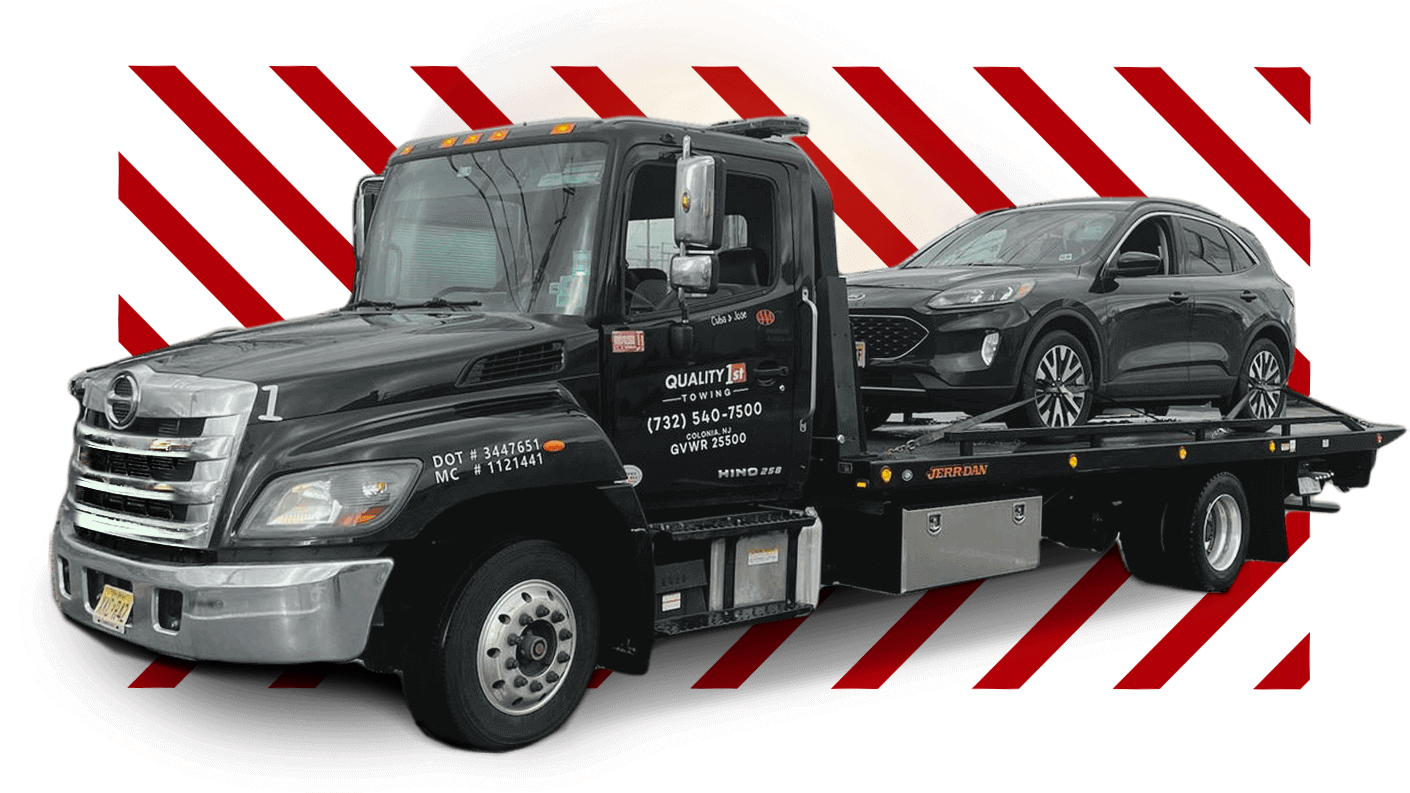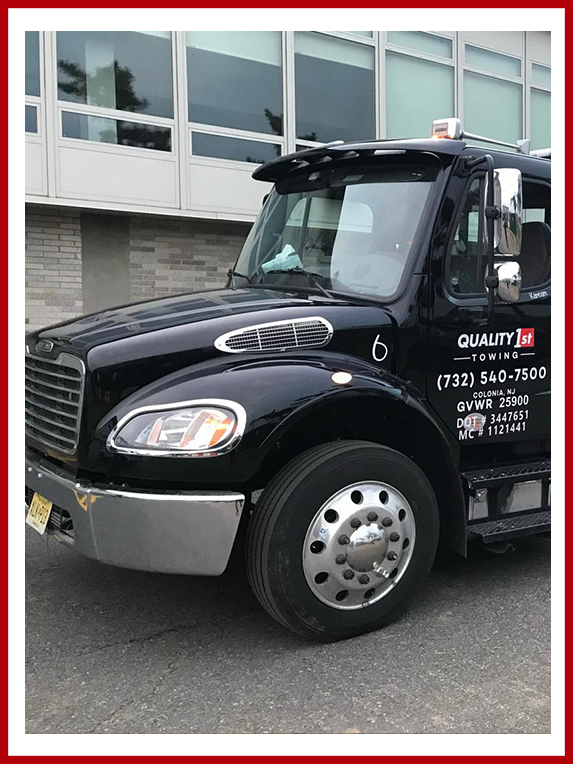 Reliable Tow Truck Service
A Towing Company in
| Towing Service in Iselin NJ You Can Rely On
We at Quality 1st Towing are committed to providing our customers with reliable, responsive and professional towing services. We understand the importance of having your car towed quickly and safely, so we strive to ensure that all of our services are completed with efficiency and care. Our team is always on hand to provide you with the best possible service and we guarantee satisfaction every time.
At Quality 1st Towing, we pride ourselves on being reliable, responsive and professional. We offer comprehensive towing solutions for vehicles of all sizes including cars, trucks, motorcycles, and specialty vehicles. Our highly trained and experienced towing experts are available 24/7 to provide fast roadside assistance when you need it most. So if you're in Iselin, NJ and looking for a tow, make sure you choose Quality 1st Towing – we won't let you down!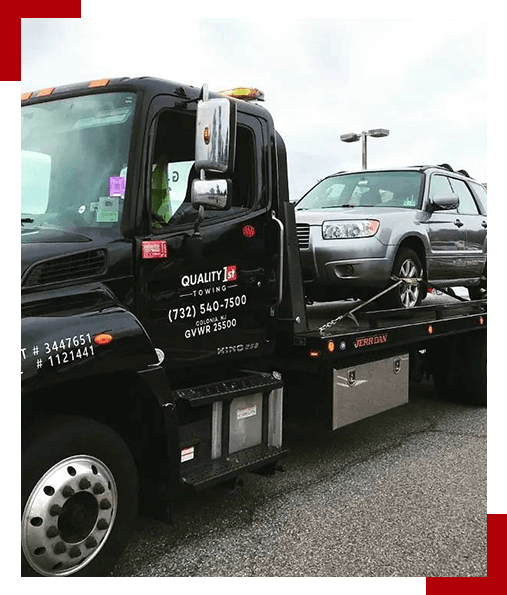 We Provide A Variety Of Services

Struggling with a flat tire and stuck in the middle of the road? Call our experts now to fix your flat tire right away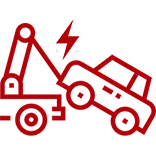 Having trouble with your electric vehicle somewhere in New Jersey? If you want to get your EV towed to a nearby auto repair, we are always here to assist.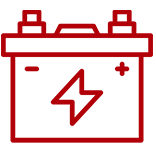 Your vehicle is failing to start? A dead battery is a common problem. It won't take our service to resolve it in just a few minutes.

Locked out of your vehicle and stuck in the middle of the road? Our towing experts can unlock your vehicle for you right away.

-Comprehensive  Solutions

-Fast Roadside Assistance
Tow with confidence. Quality 1st Towing – 24/7 reliable towing services and fast roadside assistance. Call now!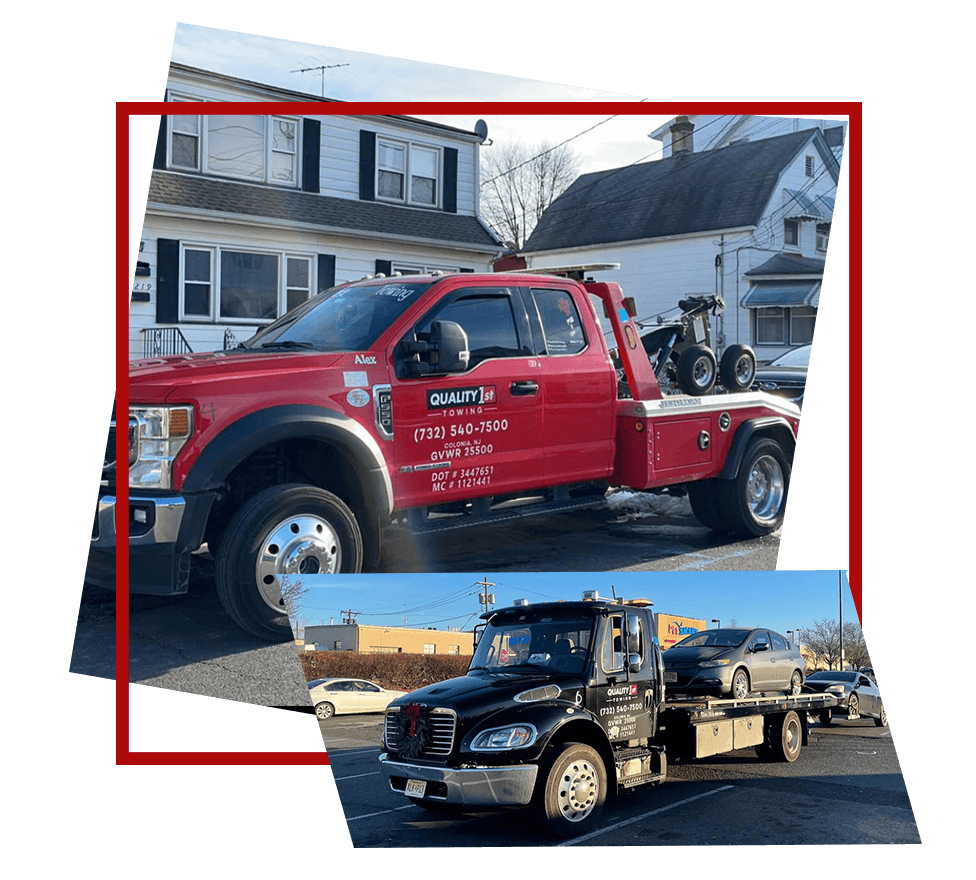 Professional Towing Services in Iselin, NJ -
Hire Quality 1st Towing Now!
Are you in need of reliable and professional towing services in Iselin, NJ? Look no further than Quality 1st Towing. We provide 24/7 towing services for all types of vehicles, from cars to trucks and RVs. Our team of highly skilled professionals will get your vehicle where it needs to go quickly and safely.
We take pride in our commitment to delivering quality customer service at an affordable price. All of our tow truck drivers are certified by the state and insured for your safety. So when you need a dependable towing company in Iselin, NJ, Quality 1st Towing is here for you. Give us a call today and let us show you why we're the best choice for reliable towing services!
Reliable Vehicle Recovery with a Twist of Irony
When it comes to vehicle recovery, you don't have to look any further. Our top-of-the-line towing service will recover your car in no time! We provide the most efficient and reliable way to get you back on the road again. Our team is equipped with all the latest tools and expertise needed to make sure that your vehicle is recovered safely.
But here's the twist – we offer more than just a straightforward vehicle recovery service. You can count on us for an entertaining experience as well! Our professional staff will ensure that your tow is handled with care and precision, but they'll also add a dose of humor and wit along the way. Whether it's witty jokes or ironic remarks about your misfortune, you're guaranteed to leave with a smile on your face.
For those who want a bit of adventure alongside their vehicle recovery, we've got you covered too. Our experts are happy to take you off-roading if you'd like to try something different for once. So if you're looking for some good old-fashioned fun while getting your car towed, our team is ready to give you an unforgettable ride.
Get the Best Towing Service Around!
We know how frustrating it can be when you're stranded on the side of the road. That's why we provide top-notch towing services, so you don't have to worry about a thing. Our experienced team is here to help you get back on the road quickly and safely.
At Quality 1st Towing, we understand that your vehicle may be one of your most valuable possessions. That's why we take extra care with each and every towing job we do. We use the latest technology and equipment to ensure your vehicle is in safe hands during transport. With us, you can rest assured that:
* Your vehicle will be securely towed by our knowledgeable staff
* We offer competitive rates for all types of vehicles
* We guarantee fast and reliable service
Authorized Towing Provider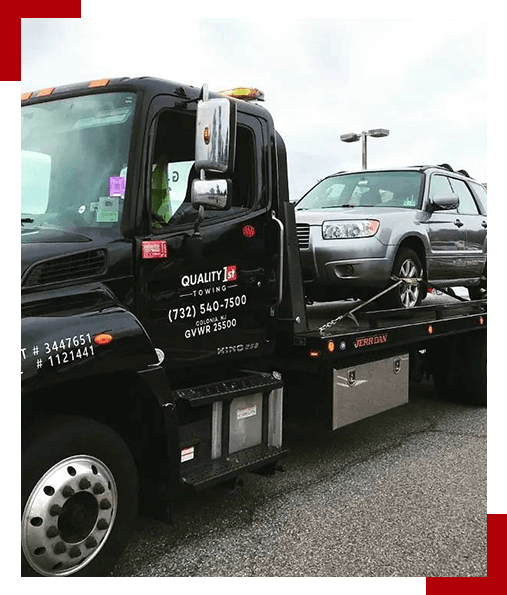 Why Do You Need
Quality 1st Towing?

in Iselin NJ?
We know how important it is to have reliable roadside assistance when you're in a bind. That's why we offer fast, professional and comprehensive towing services that are available 24/7! Whether you need junk car removal or just an experienced team with the latest equipment, Quality 1st Towing has got your back.
Our commitment to providing top-notch service means that our customers don't ever have to worry about being stranded on the side of the road. With our knowledgeable staff and state-of-the-art tow trucks, we make sure you get where you're going safely and quickly. We strive to make each experience as stress-free as possible so you can focus on the things that matter most. So if you find yourself needing roadside assistance, look no further than Quality 1st Towing.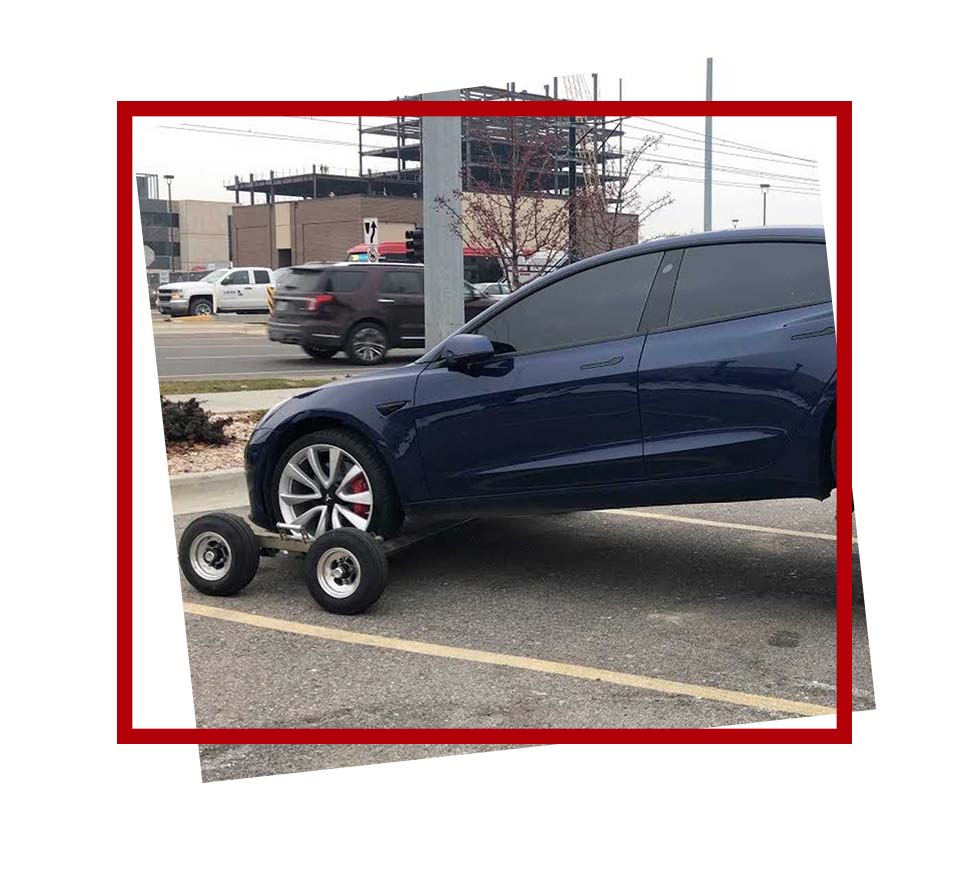 Iselin is a small borough located in Middlesex County, New Jersey. It was founded by Dutch settlers in the early 1700s and grew into a rural farming community. In the late 1800s, the area saw an influx of immigrants, and many factories and businesses were established. The borough was officially incorporated in 1901 and is now a residential community home to many families and businesses. Iselin has a rich history and is a great place to call home.
Are You Looking for an Affordable Towing Service in New Jersey?
If you're looking for an affordable tow truck service with the best professionals, then Quality 1st Towing in the one you need to call.
Get in touch with our experts now. 

Quality 1st Towing in NJ is a highly reputable & reliable towing truck service. Why are we one of the successful towing service providers? Well, it's because we have some of the best tow trucks equipped with the latest towing machinery.