Quick Roadside Assistance & Complete Tow Truck Service in Kendall Park NJ
Stuck in a roadside emergency? Got into an accident and in need of a reliable & professional tow truck? Call Quality 1st Towing, Kendall Park's most reliable towing service.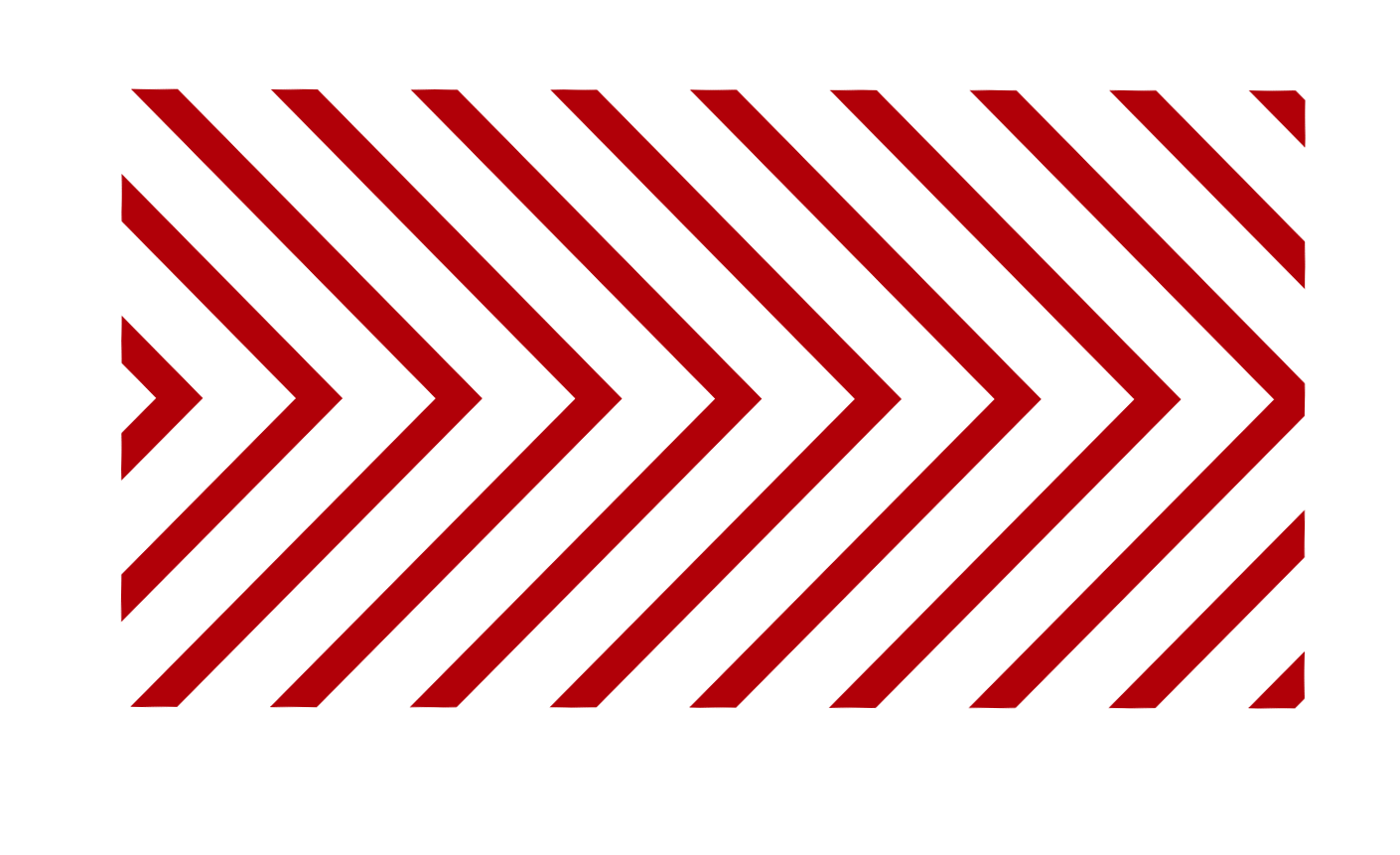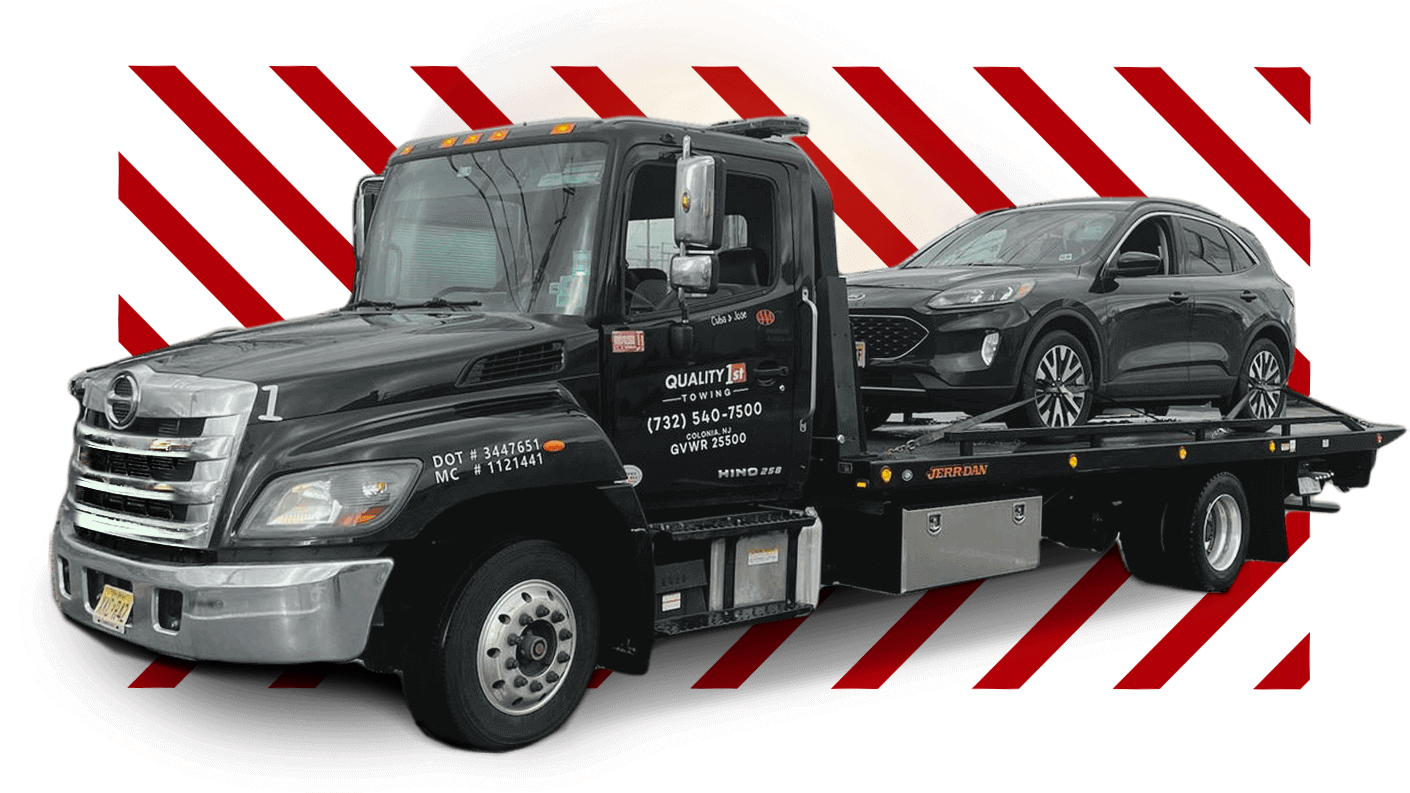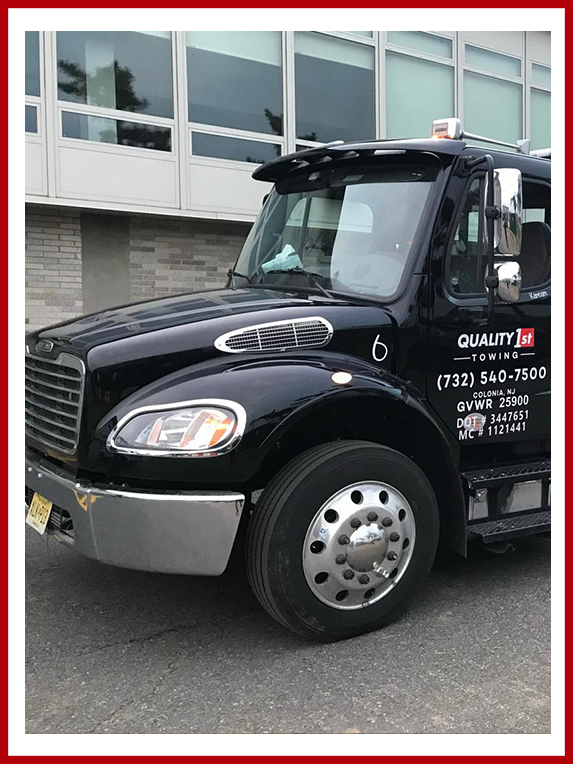 Reliable Tow Truck Service
A Tow Truck Company in Kendall Park
You Can Trust
Has your truck got damaged or stalled on the road because of an emergency vehicle breakdown? Have you run into a collision somewhere on the road in Kendall Park? If you're in need of a reliable towing company in Kendall Park to assist you with your towing needs, Quality 1st Towing is the right place to make the call. We offer specialized tow trucks capable of transporting just about any vehicle type all across Middlesex County without breaking a sweat. And the best part about hiring Quality 1st Towing in Kendall Park is, you get premium tow truck service at the best affordable price.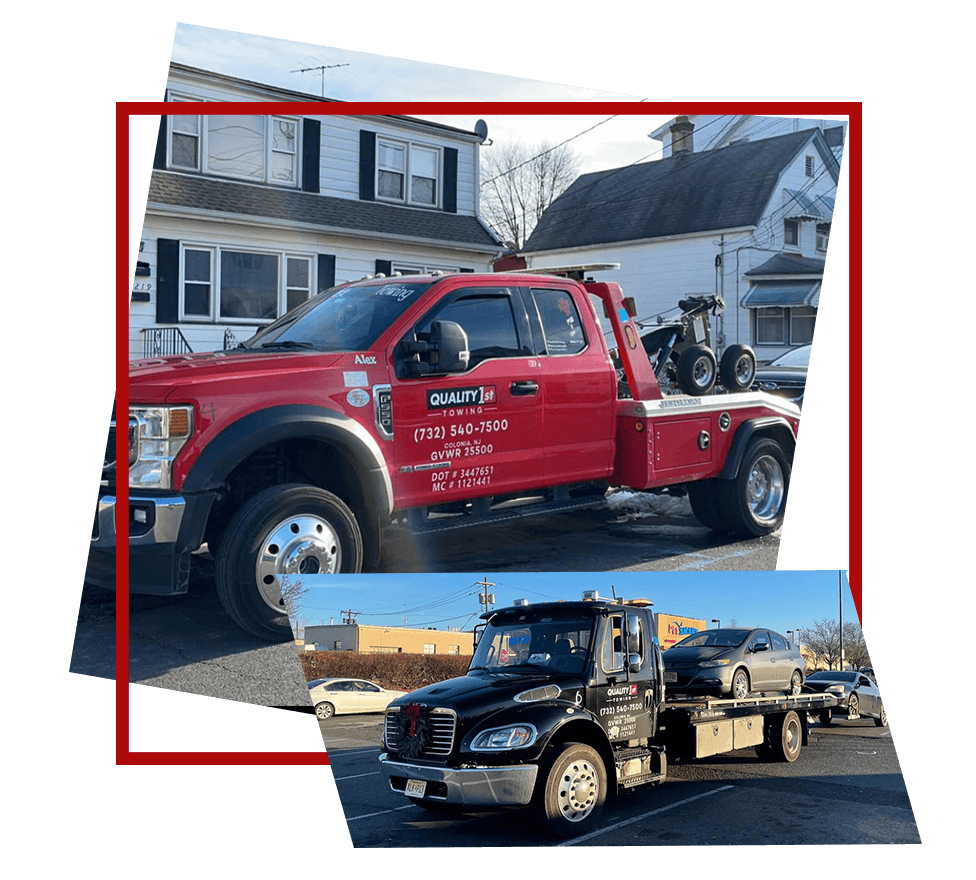 Complete Roadside
Assistance & Accidental

Recovery Service
One of the worst feelings you get is when you're driving down the road and you hear your tire burst. Another worst feeling is to realize that your battery just gave up on you and now you don't have anyone to make the call. Well when your relatives or friends are not around to provide you with assistance, Quality 1st Towing can be your friendly tow truck service in Kendall Park. All you have to do is call our professional towing company at (732) 540-7500 and before you know it, our expert tow truck specialists will come to your aid. We can provide not just roadside assistance but also accidental recovery. Got into a roadside emergency? Feel free to get in touch with our experts in Kendall Park now.
What Makes Quality 1st Towing Special?
We are not only a premium towing company in Kendall Park by name. Our towing service talks for itself. When you're short on time and you want to reach your destinations, our tow truck service can quickly assist you in getting back on the road. As far as heavy-duty towing is concerned, our latest tow trucks are equipped with latest technologies for wheel lift and under reach. And to top it all off, besides professionalism, our experts also ensure that you get the best affordable price for all of the services.
What do you get when you hire
our towing professionals in Kendall Park?
Got a Broken Electric Vehicle in NJ? Get It Towed to Desired Destination
Having trouble with an electric vehicle while you're on the road in New Jersey? Whether you've run into a flat tire or some other electric or mechanical fault, our towing service in NJ can tow your electric car to destinations. Our towing team is available 24/7, so if you have any issues with your electric vehicle, just make the call and one of our tow truck services will arrive to your assistance anywhere in New Jersey. Quality 1st Towing is a Tesla authorized tow truck service where we have the clearance up to Tesla Model 3 towing all across NJ. Are you stuck with a broken electric vehicle and in need of a professional tow truck service to help you with your EV towing requirements? We are always here to provide fast & reliable towing service anytime.
Authorized Towing Provider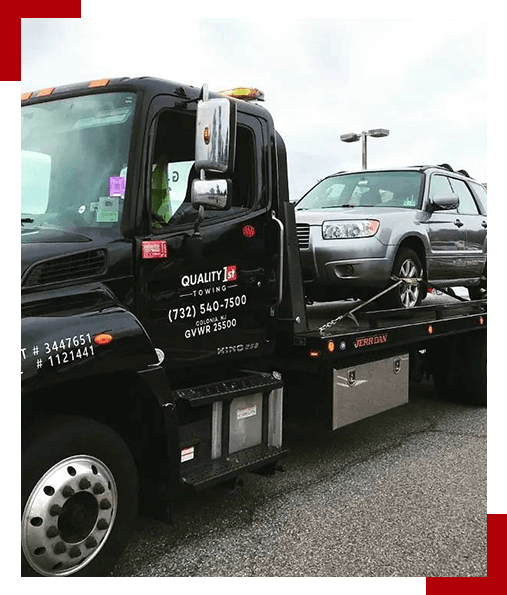 24/7
Emergency Towing in

Kendall Park at the Ready ?
Have you encountered a vehicle breakdown problem in the middle of the night? If you're traveling in Kendall Park or surrounding areas, don't think twice before reaching our Quality 1st Towing. No matter what part of Middlesex County you're located, as long as you're in need of a fast & reliable tow truck to arrive at your location and tow your vehicle to a nearby assistance spot, we are there to help. As a 24/7 towing company, we feel like it's our responsibility to provide you with premium quality service. Feel free to reach out to us at any time. We can offer you an affordable towing experience in Kendall Park.
Are You Looking for an Affordable Towing Service in New Jersey?
If you're looking for an affordable tow truck service with the best professionals, then Quality 1st Towing in the one you need to call.
Get in touch with our experts now. 

Quality 1st Towing in NJ is a highly reputable & reliable towing truck service. Why are we one of the successful towing service providers? Well, it's because we have some of the best tow trucks equipped with the latest towing machinery.