The Towing Service in Parlin You Can Trust
Quality 1st Towing is a reliable and professional towing service based in Parlin, NJ. Our trained and experienced towing experts are available 24/7 providing fast roadside assistance for vehicles of all sizes including cars, trucks, motorcycles, and specialty vehicles. We offer comprehensive solutions for your towing needs with our core values being reliability, professionalism, and responsiveness. Contact us today for quality and dependable towing services!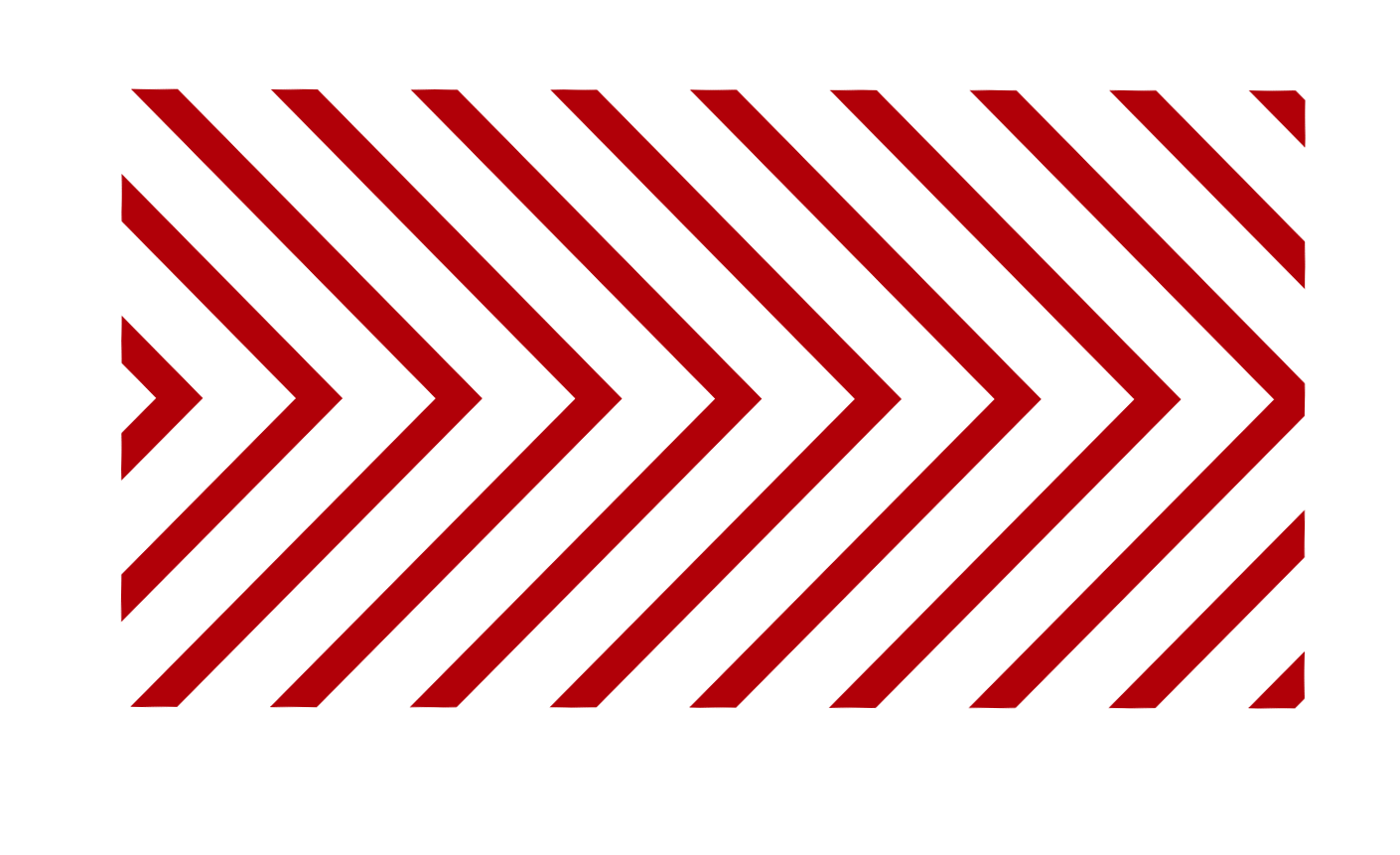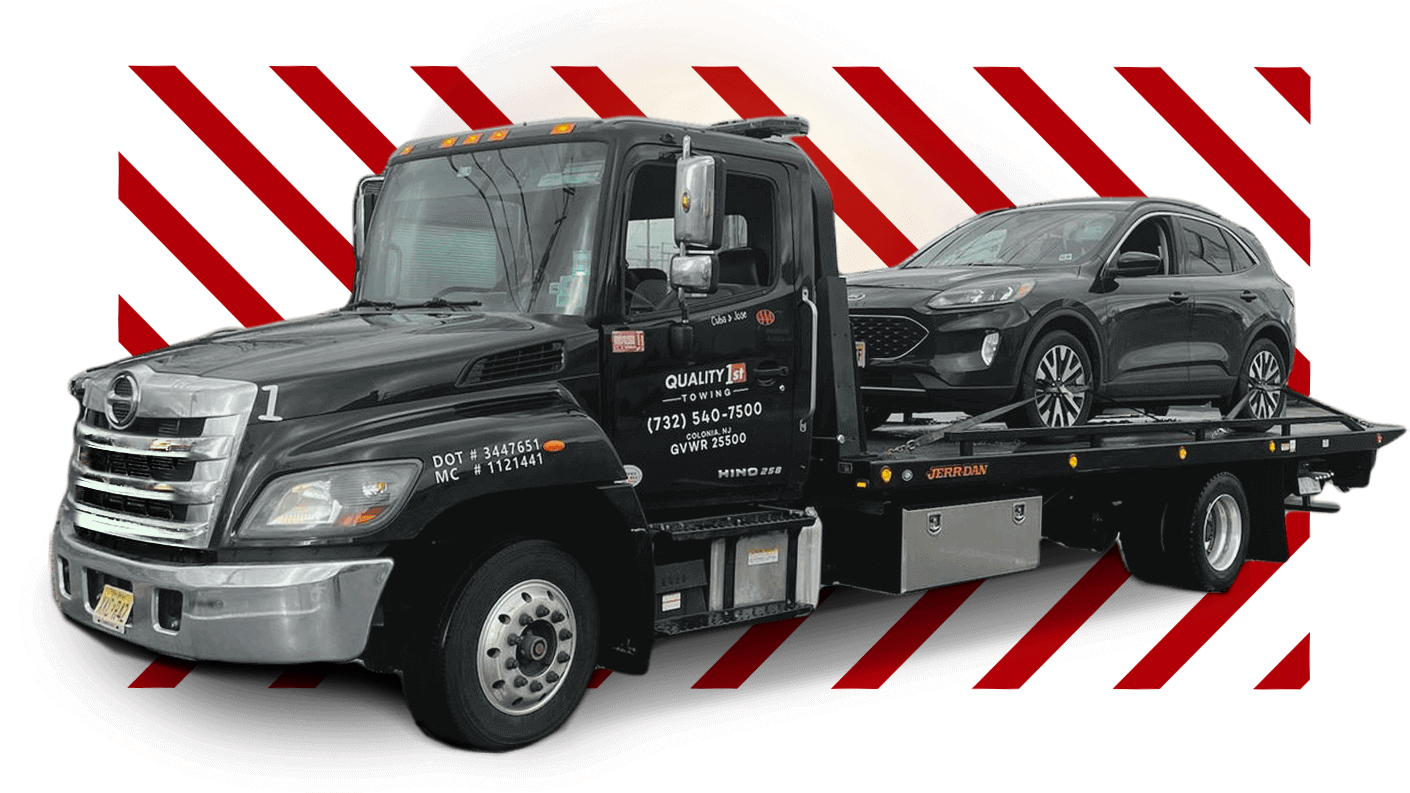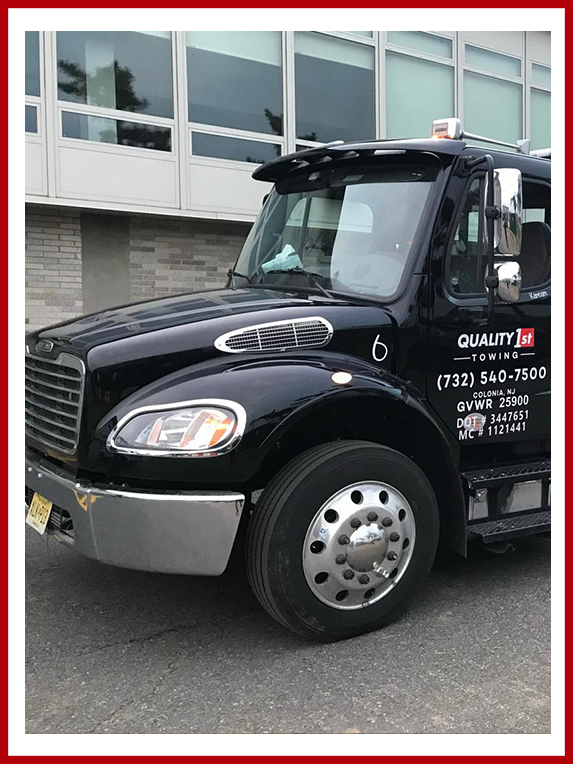 Reliable Tow Truck Service
Quality 1st Towing
| Reliable & Affordable Towing Service in Parlin for Everyone
We at Quality 1st Towing understand how frustrating it can be when your car breaks down or you're stuck on the side of the road. That's why we offer reliable, professional and responsive towing services in Parlin, NJ. We'll get you back on the move quickly – so you don't have to worry about a thing!
At Quality 1st Towing, we provide reliable and professional 24/7 towing services for Parlin, NJ. Our highly trained and experienced experts are equipped to handle vehicles of all sizes and can offer comprehensive solutions for your roadside assistance needs. We pride ourselves on being responsive to customer requests and delivering a quality service each time. So if you're in need of a tow, look no further than Quality 1st Towing – we won't let you down!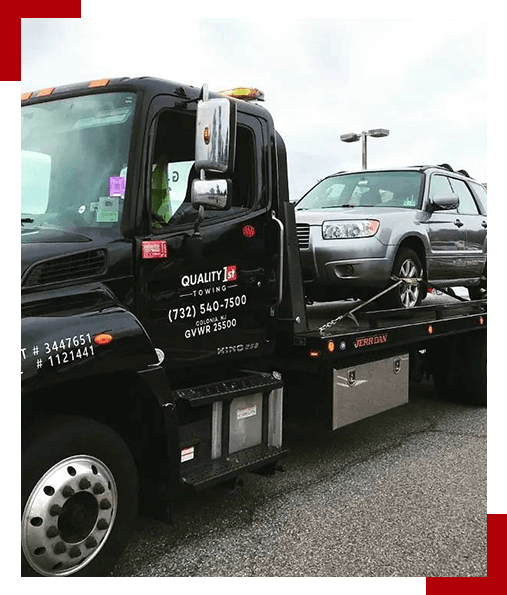 We Provide A Variety Of Services

Struggling with a flat tire and stuck in the middle of the road? Call our experts now to fix your flat tire right away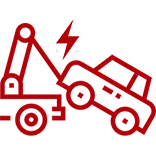 Having trouble with your electric vehicle somewhere in New Jersey? If you want to get your EV towed to a nearby auto repair, we are always here to assist.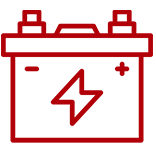 Your vehicle is failing to start? A dead battery is a common problem. It won't take our service to resolve it in just a few minutes.

Locked out of your vehicle and stuck in the middle of the road? Our towing experts can unlock your vehicle for you right away.

-Comprehensive Towing Solutions

-Trained & Experienced Experts

-Fast Roadside Assistance
-Handle All Vehicle Sizes
When you need help now, call Quality 1st Towing. Our reliable, professional towing experts are ready to assist you 24/7 with fast roadside assistance and comprehensive solutions for all your vehicle needs.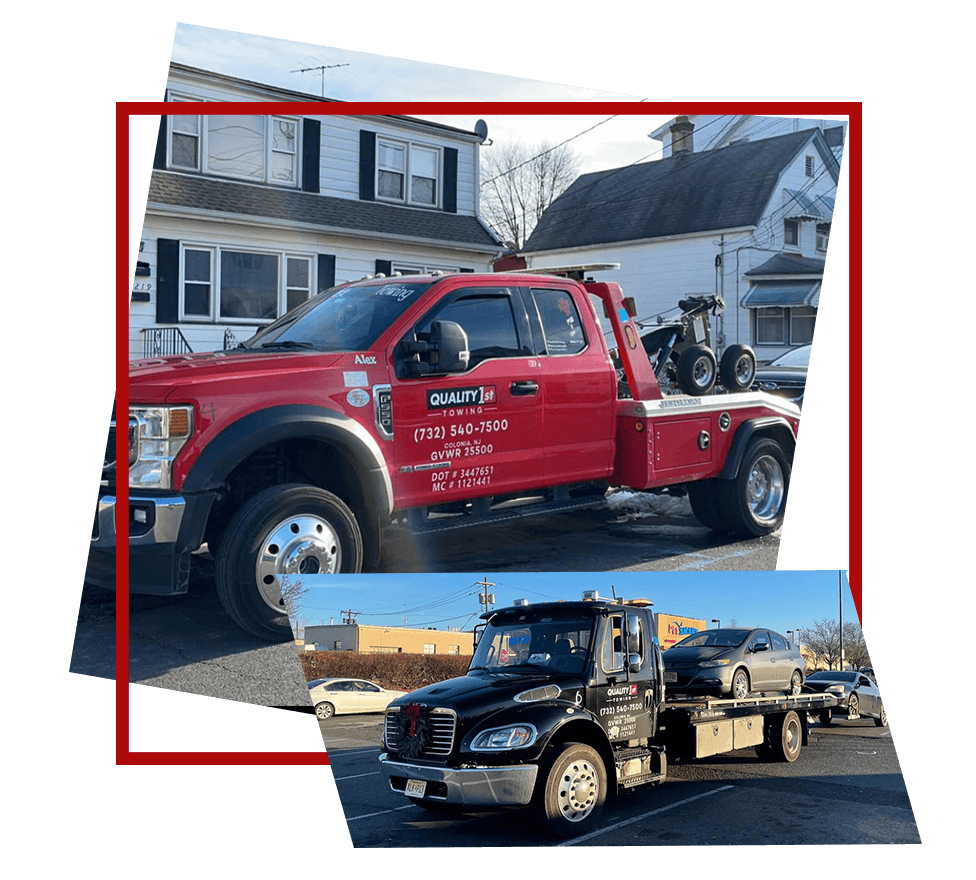 Responsive Towing Service in Parlin, NJ
with Quality 1st Towing!
Are you looking for a towing service that responds quickly and efficiently? Look no further than Quality 1st Towing – we provide reliable 24/7 towing services in Parlin, NJ. Our core value is responsiveness; we understand the importance of getting your vehicle back on the road as soon as possible. We are dedicated to providing our customers with quality service and excellent customer care. Here are some reasons why you should choose us:
– Quick response time
– Affordable rates
– Professional drivers
– Comprehensive coverage
Vehicle Recovery: A Crucial Part of Towing Service
When you're in need of a towing service, vehicle recovery should be at the top of your priority list. No matter what type of tow job is required, it's important that your car or truck is recovered safely and securely. With experienced drivers who prioritize safety, we can help make sure your vehicle gets from point A to point B with minimal risk and damage.
One of the most important aspects of vehicle recovery is proper preparation. Depending on the size, weight, and condition of the vehicle being towed, certain steps may need to be taken before beginning the retrieval process. For example, if the car isn't running correctly, then our team will assess the situation and determine whether any repairs are necessary. This could include jump starting a dead battery, changing flat tires, or even providing fuel delivery services.
Once everything has been properly prepared, the next step is connecting the vehicle to the tow truck. Our experts have years of experience dealing with all types of vehicles and they know exactly how to ensure the connection is secure and safe. We also provide additional services such as debris removal, winching, and wheel-lift operations if needed.
To make sure your vehicle reaches its destination without any issues, here are some of the essential components of our vehicle recovery services:
Comprehensive Preparation
Secure Connection to Tow Truck
Debris Removal & Winching
Let Quality 1st Towing Take Care of Your Towing Needs
When your car unexpectedly breaks down, you need to get it towed quickly and safely. That's why having a reliable towing service on hand is so important – we can help make sure that you're back on the road in no time! Here at Quality 1st Towing, we provide comprehensive towing solutions for Parlin, NJ and its surrounding areas. We understand how stressful it can be when your vehicle needs to be moved, which is why we strive to always offer fast, friendly, and efficient services. With us, you can trust that:
– Your vehicle will be handled with care
– You'll get the best possible service
– Our technicians have extensive knowledge and experience
– We use only top-notch equipment for safe towing
Authorized Towing Provider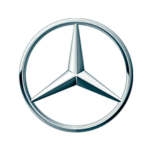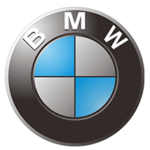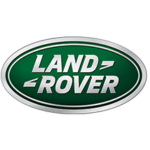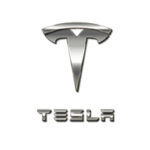 Why Choose Quality 1st Towing

for Your Needs?
We understand that when you need a towing service, time is of the essence. That's why we offer fast and reliable towing solutions 24/7. Our experienced team utilizes the latest tow truck equipment to ensure your vehicle is safely removed from any roadside emergency. Here are some of the benefits of choosing Quality 1st Towing:

We provide junk car removal services so you don't have to worry about hauling it away yourself.

Our professional staff has years of experience in the industry, ensuring a safe and efficient towing process.

We stay up-to-date on all the latest tow truck technologies, which allows us to quickly respond to any situation.

We use only top-quality products and materials, so you can trust that your vehicle will be transported with care.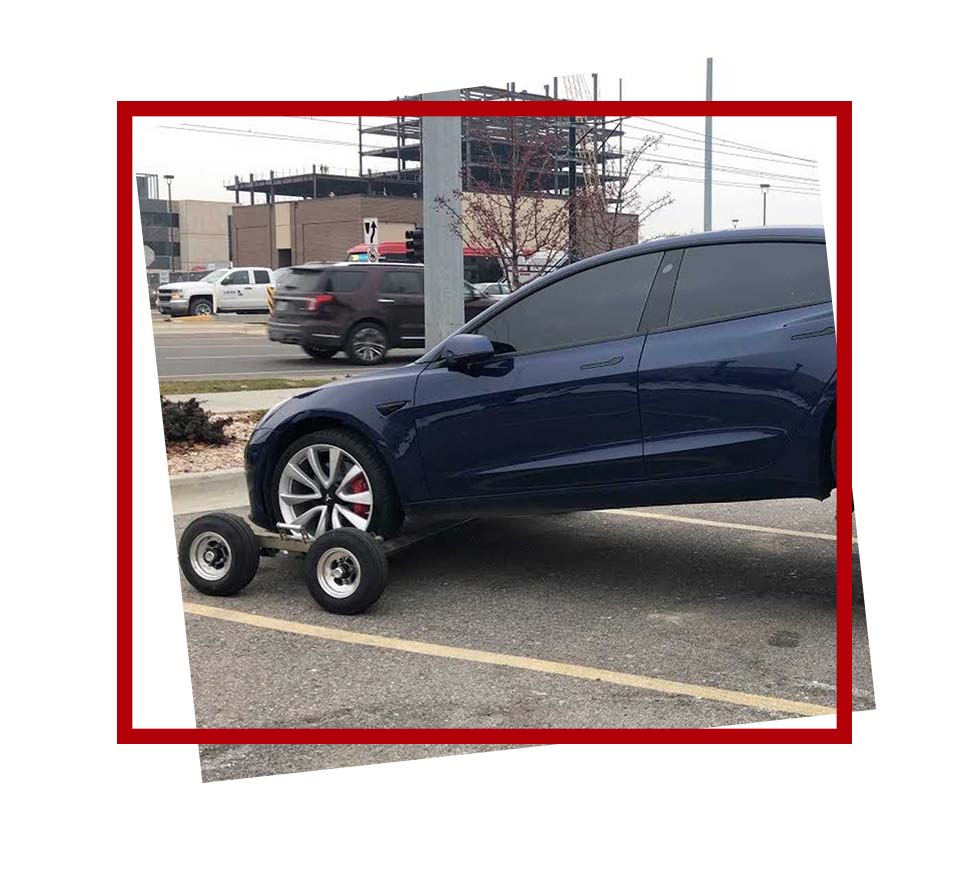 Parlin, NJ is a small community located in Middlesex County, NJ. It was first settled in 1745 by German settlers and has grown slowly over the years. Today, it is a residential area with a mix of single-family homes and apartments, as well as several large shopping centers. Its history and development has made it a great place to live and work, and it continues to be a vibrant part of the local community.
Are You Looking for an Affordable Towing Service in New Jersey?
If you're looking for an affordable tow truck service with the best professionals, then Quality 1st Towing in the one you need to call.
Get in touch with our experts now. 

Quality 1st Towing in NJ is a highly reputable & reliable towing truck service. Why are we one of the successful towing service providers? Well, it's because we have some of the best tow trucks equipped with the latest towing machinery.