The Ultimate Experience: Fast, Reliable & Professional Towing Service in Plainsboro, NJ
Quality 1st Towing is a premier towing service located in Plainsboro, NJ. Our team of highly trained and experienced towing experts provide 24/7 reliable towing services for cars, trucks, motorcycles, and specialty vehicles of all sizes. We offer fast roadside assistance and comprehensive towing solutions with our core values of reliability, safety, and efficiency. With Quality 1st Towing you can trust that your vehicle will be safely transported anywhere it needs to go.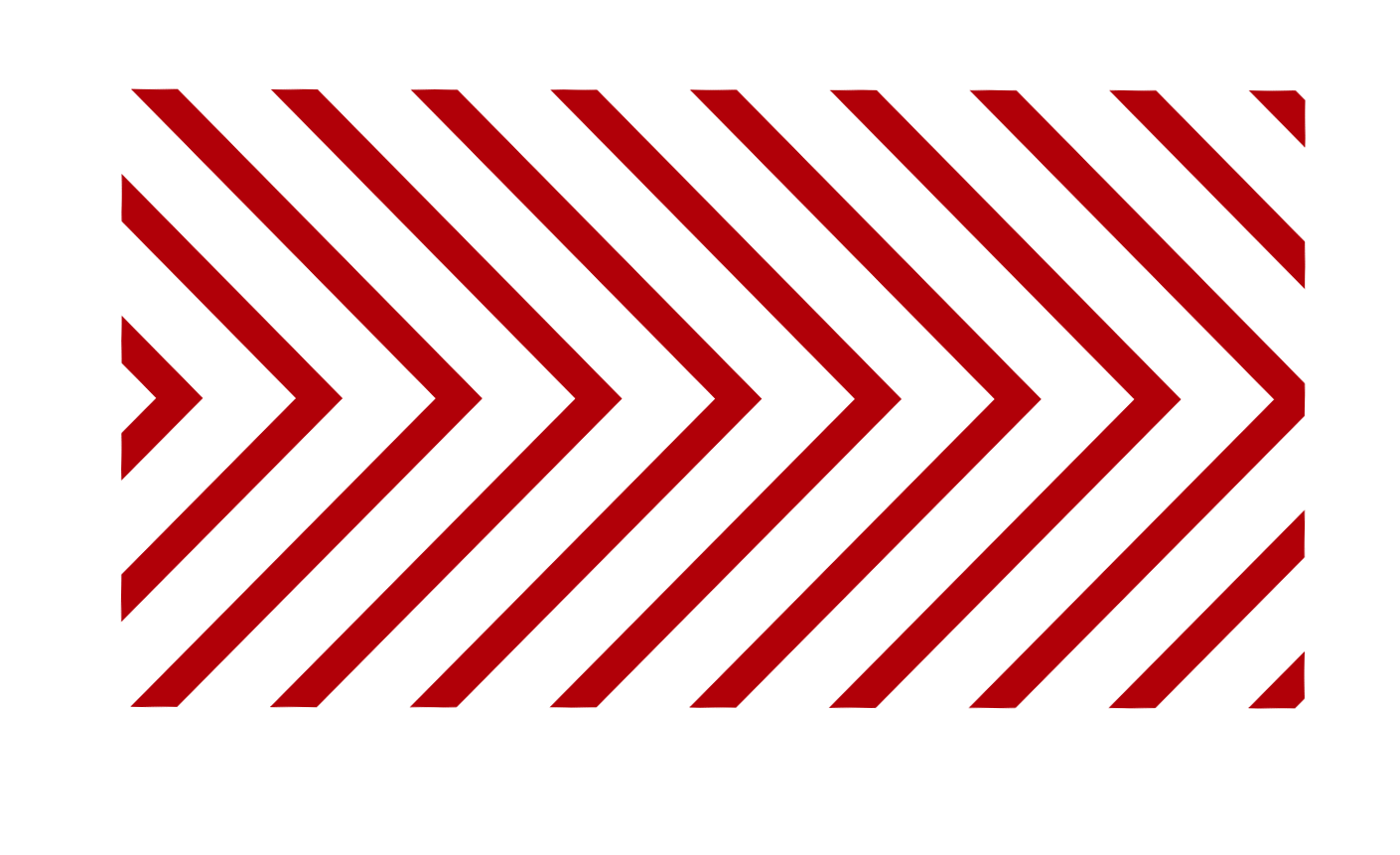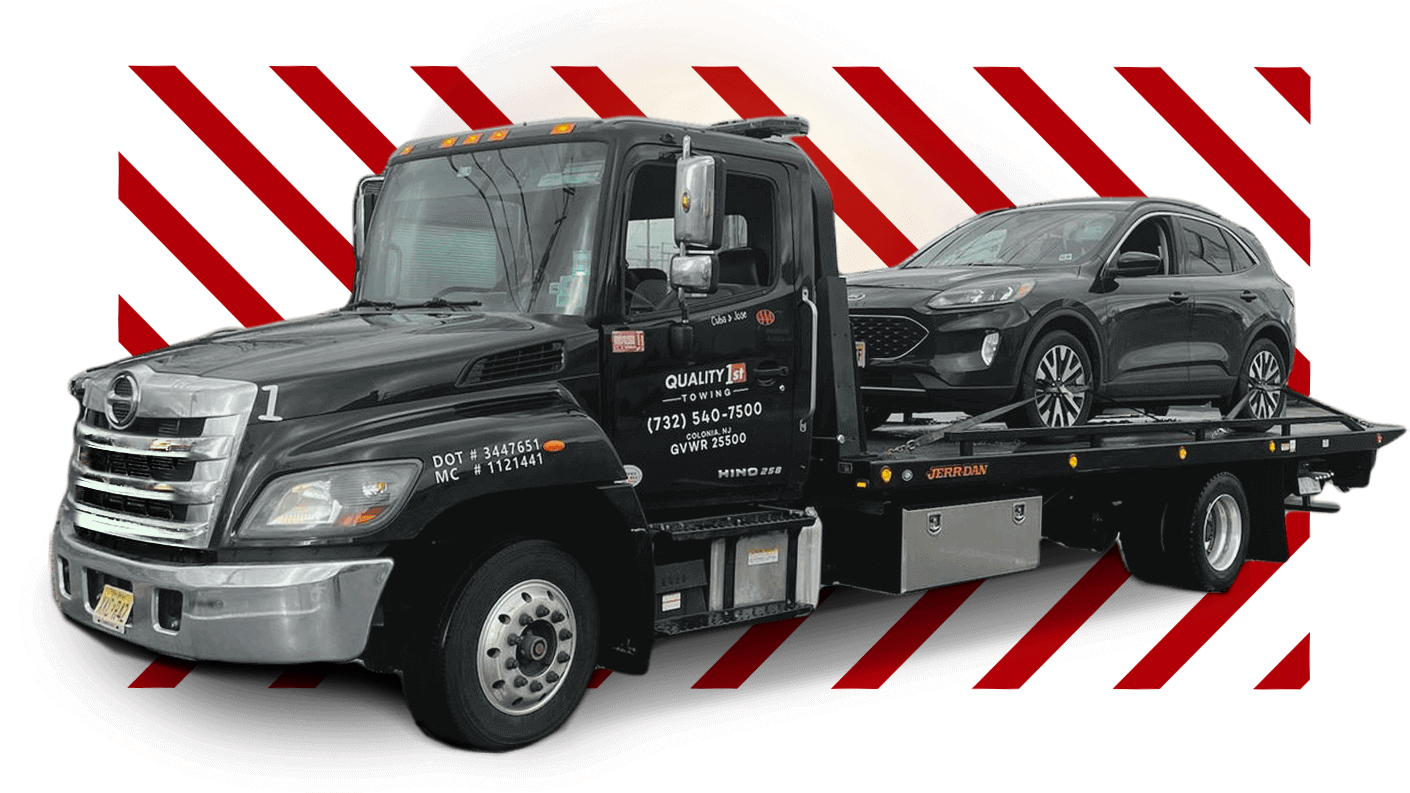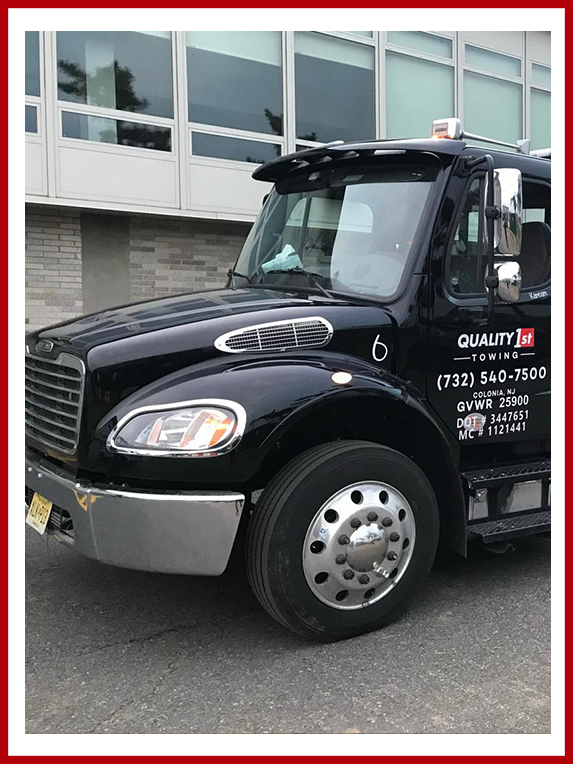 Reliable Tow Truck Service
#1 Towing Company
| 24/7 Emergency Towing Services in Plainsboro, NJ
We at Quality 1st Towing are here to help you out! We provide reliable, safe and efficient towing services in Plainsboro, NJ. Whether it's a flat tire or an accident, our team of experienced drivers can tow your vehicle quickly and safely. With our focus on reliability, safety and efficiency, we guarantee that your experience with us will be hassle-free. So don't hesitate to give us a call for all your towing needs!
How Quality Towing Serves You Better in Plainsboro NJ
We bring premium quality tow trucks which can adhere to every emergency situation without breaking a sweat. Whether you've ran out of gas, have a dead car battery or in need of a flat tire change, our certified tow truck specialists can do it all for you. Here are some of the ways how our tow truck company in Plainsboro?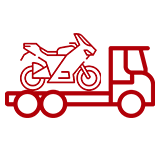 Motorcycle Towing Services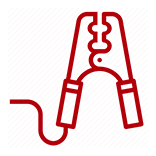 Heavy-duty vehicle towing

Get in touch with our customer representative to get complete details.
We at Quality 1st Towing are dedicated to providing reliable, safe, and efficient towing services. Our team of highly trained and experienced experts can handle vehicles of all sizes, from cars to trucks and even specialty vehicles. We're available 24/7 so you can rely on us whenever you need roadside assistance or comprehensive towing solutions. With our commitment to quality and customer satisfaction, we guarantee that you'll be satisfied with the results when you choose us for your towing needs.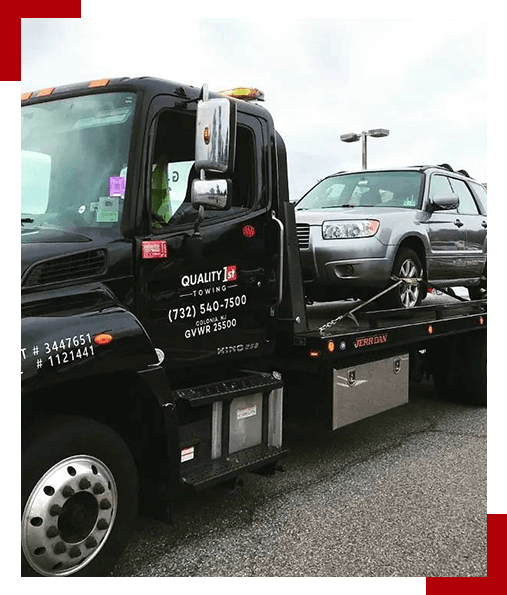 Benefits of

Hiring Our Services

-Comprehensive  Solutions

-Fast Roadside Assistance
Tow with Confidence – Get Fast, Reliable Assistance from Quality 1st Towing Now!
Get Reliable Towing Service in Plainsboro, NJ with Quality 1st Towing
When you're looking for reliable towing service near Plainsboro, NJ, Quality 1st Towing should be your first choice. Our team of experienced professionals is available 24/7 and ready to help you when you need it most. We understand that the last thing anyone wants is to wait around for hours for a tow truck to arrive, so we make sure our response time is fast and efficient. With Quality 1st Towing, you can trust that you'll get quality service at an affordable price.
We take pride in being dependable and trustworthy, so you know you can rely on us whenever you need assistance. Whether you're dealing with a flat tire or a dead battery, we've got you covered. Plus, all of our drivers are trained to provide outstanding customer service so that you can feel safe and secure during your towing experience. So don't wait any longer, let Quality 1st Towing show you what reliability looks like today!
Vehicle Recovery: A Towing Service Essential
When it comes to getting your vehicle off the road and back on track, you need a reliable towing service with high-quality vehicle recovery. From semi-trucks to sports cars, tow trucks are designed for any kind of situation that requires professional vehicle recovery. With an experienced driver at the wheel and top-of-the-line tools in their toolbox, they can have you back up and running in no time.
The process starts with assessing the damage done to the vehicle and determining what needs to be done to ensure its safety. If there is anything damaged beyond repair, the tow truck operator will suggest the best course of action to get it removed from the scene as soon as possible. This may include winching, flatbedding, or simply loading it onto the bed of the tow truck. After this initial assessment, the tow truck operator will use their specialized equipment to safely recover your vehicle and transport it wherever you need it to go.
Vehicle recovery also includes a range of additional services such as jump starting a car battery, replacing a tire, or providing fuel delivery. All these services come together to form a comprehensive package of assistance so you never have to worry about being stranded on the side of the road. Here's a breakdown of some of the benefits of a towing service with vehicle recovery capabilities:
* Secure Transport: Tow trucks provide secure transportation for all types of vehicles, ensuring safe handling during transit.
* Expert Assistance: Experienced operators provide expert advice and guidance throughout the entire process.
* Prompt Response: They arrive fast when you find yourself in distress and can usually have you back on the road within minutes.
* Comprehensive Coverage: Their coverage ranges from roadside assistance to long-distance hauling.
Authorized Towing Provider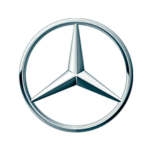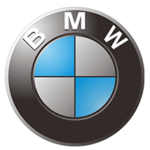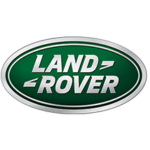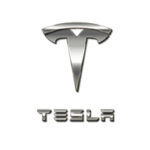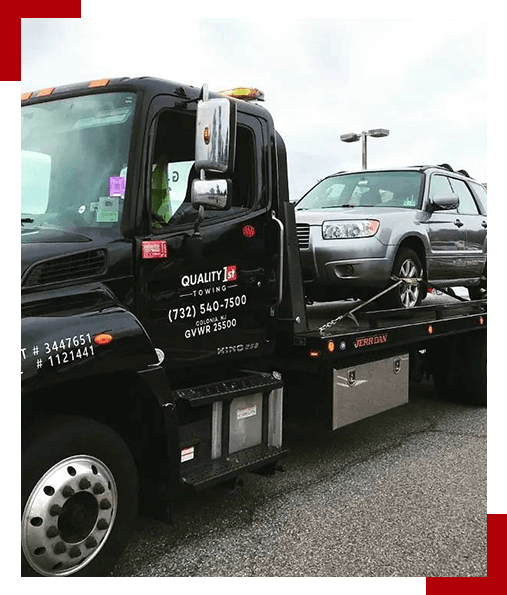 Why is a Towing Service

Necessary?
We know how inconvenient it can be when your car breaks down unexpectedly. That's why having a reliable towing service on hand is so important. It gives you the assurance that, no matter what happens, help is available and you won't be left stranded. With Quality 1st Towing, you get:
– Prompt response times
– Professional customer service
– Competitive rates
– Experienced tow operators
Why Choose Quality 1st Towing for Your
Roadside Needs?
At Quality 1st Towing, we understand how important it is to have professional and reliable roadside assistance when you're stuck in an emergency situation. With our unique sales proposition of being your "reliable roadside companion", we offer fast, comprehensive towing solutions that are available 24/7. Here's why you should choose us:
* Professional and experienced team
* Fast response times
* Latest tow truck equipment
* Junk car removal services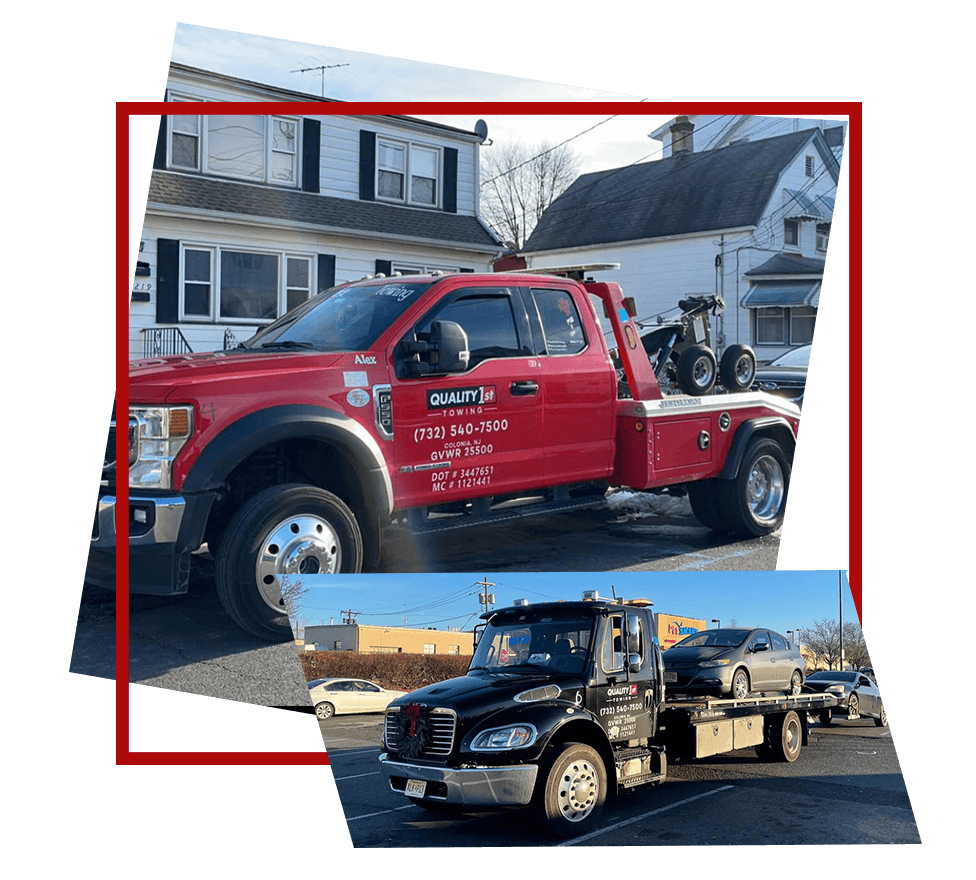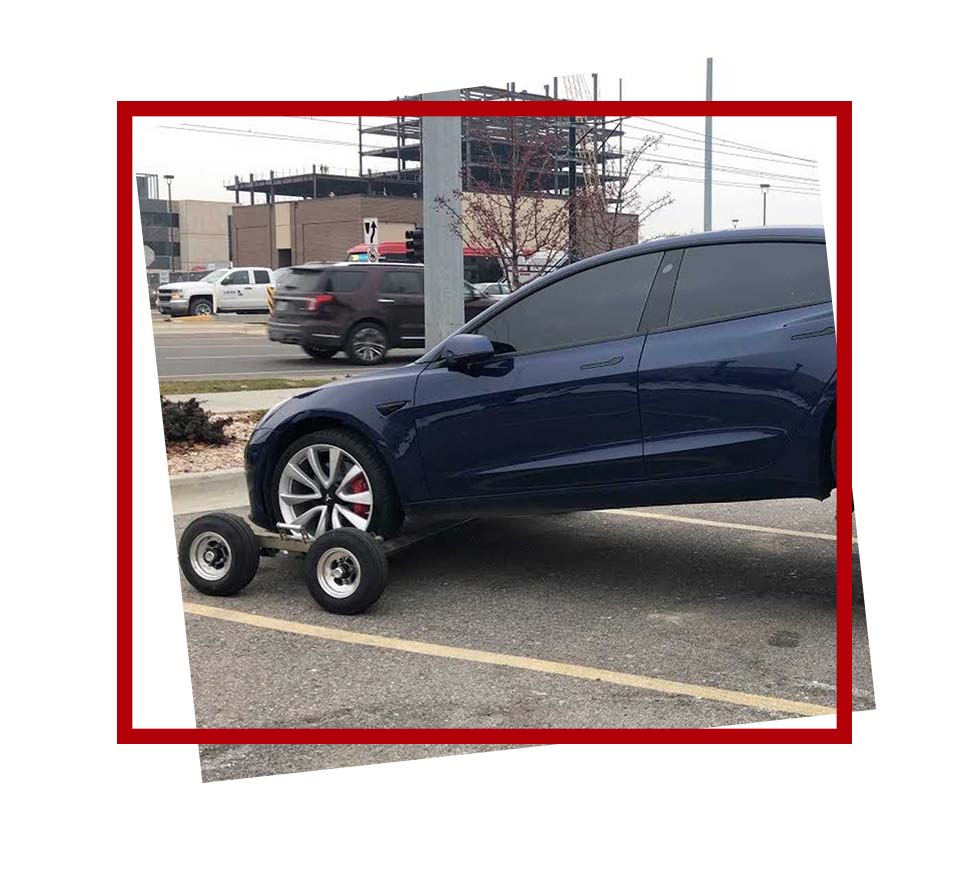 Plainsboro, NJ is a small township located in Middlesex County. It was originally inhabited by the Lenape and Minisink tribes before being settled by Europeans in the 1740s. Until the 1950s, the area was mostly rural. But, with an influx of people from New York City, the population rapidly grew and today Plainsboro is a bustling suburban community. It is home to many families, businesses, and educational institutions, making it a great place to live and work.
Are You Looking for an Affordable Towing Service in New Jersey?
If you're looking for an affordable tow truck service with the best professionals, then Quality 1st Towing in the one you need to call.
Get in touch with our experts now. 

Quality 1st Towing in NJ is a highly reputable & reliable towing truck service. Why are we one of the successful towing service providers? Well, it's because we have some of the best tow trucks equipped with the latest towing machinery.