Is Your Car Battery Running Low on Juice?
A car battery is the powerhouse of your vehicle that makes every component in your car work. If your car battery fails to work at optimal efficiency then there's a high chance your vehicle might give up on you in the middle of the road. My bets are, you don't want to experience such a debacle especially when you are commuting somewhere real important. It's why it is essential that you get your vehicle battery inspected.
Quality 1st Towing - A Quality Service When it Comes to Car Battery Replacement
When it comes to battery replacement of your car, Quality 1st Towing is a professional towing company operating in New Jersey. We provide a complete vehicle battery inspection and maintenance. In case, your battery unit has faulty wires or has run out of juice, our professional towers in NJ can help you refill and repair right then and there. If the battery you're using is too outdated or old beyond repair, our professional experts will tow your vehicle to their auto junction and replace it with a new one. We are a professional towing company in NJ to help you with all your battery problems.
Dead Batteries Are a Real Hassle - Not with Quality 1st Towing
When it comes to vehicle batteries, there are several things you can do to make it work for the time being. You can start by cleaning the terminals, checking the cable ends, removing dirt and debris or applying a protective coating to prevent moisture from further damaging the battery unit of your vehicle. However, when a battery gets old and outdated, no matter how many short-term solutions you may want to opt-in to your battery requires replacement and that too by an expert battery replacement professional. We not only replace your car batteries, but we make sure to tighten every cable and test its performance.
We make sure that your battery performs at the best optimal efficiency before we close a sale with you.
Get the Best Car Battery at the Right Price only at Quality 1st Towing
While there are plenty of battery replacement services operating in the districts of New Jersey, our professional towing company only deals with the best brands. We only keep the most widely accepted battery brands with us and based on your vehicle requirements, we provide you a battery that will work perfectly with all your car's electrical and mechanical systems. After all, customer satisfaction is our priority and therefore, we aim to deliver our customers a high-end classic experience with us.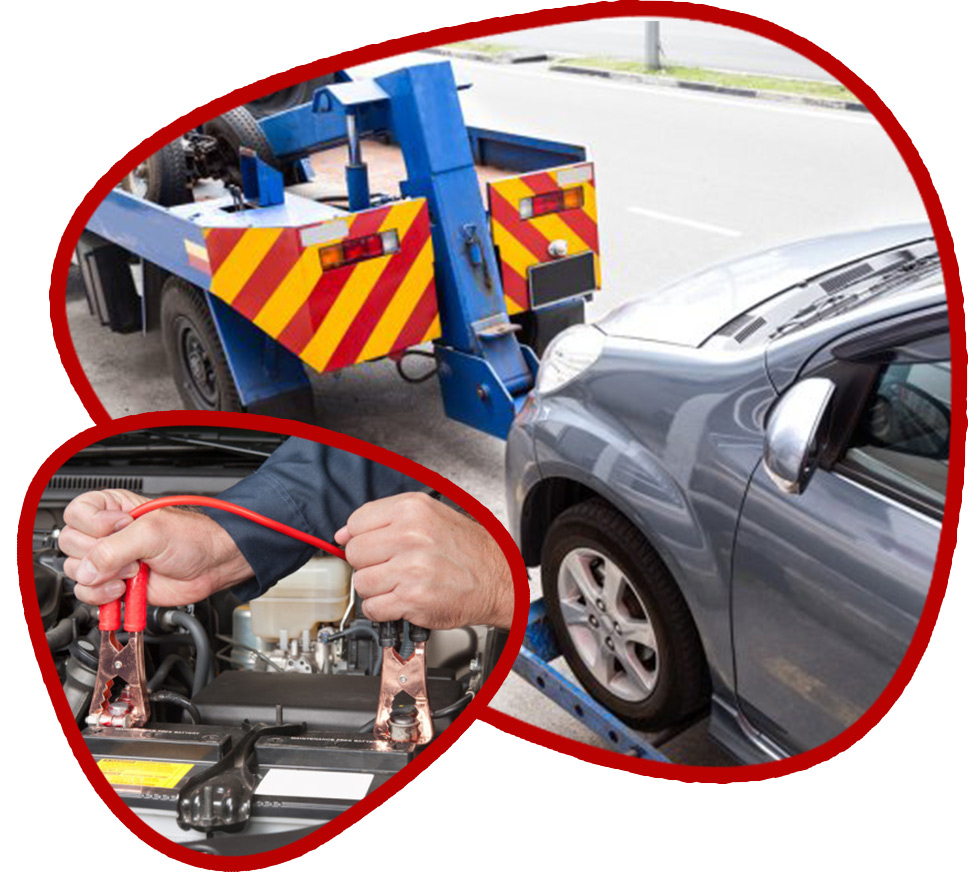 Get a Free Car Battery Testing Before a Battery Replacement
In case, you're not sure whether it is time to replace your vehicle battery or not, then our car towing company is the right place for you. Come visit any of our auto repair junctions in New Jersey and ask for a free car battery test. We will perform a test on your battery to estimate the damage and measure the remaining life of your battery. If there's a minor fault which can be fixed, then our professional technicians will help you fix your car battery problem. In case it is almost dying, then we will replace it with a new one.
There's no batter towing service in New Jersey then Quality 1st to offer you a premium class battery replacement service at the best affordable price. Come now and get your battery inspected. 
Need a towing expert? How about you make the call now.
Are You Looking for an Affordable Towing Service in New Jersey?
If you're looking for an affordable tow truck service with the best professionals, then Quality 1st Towing in the one you need to call.
Get in touch with our experts now. 

Quality 1st Towing in NJ is a highly reputable & reliable towing truck service. Why are we one of the successful towing service providers? Well, it's because we have some of the best tow trucks equipped with the latest towing machinery.