Quality 1st Towing Colonia NJ
Got stuck on the road with a flat tire? Ran out of fuel or want to get towed to the nearest auto repair shop in Colonia NJ? Quality 1st Towing can come to the rescue.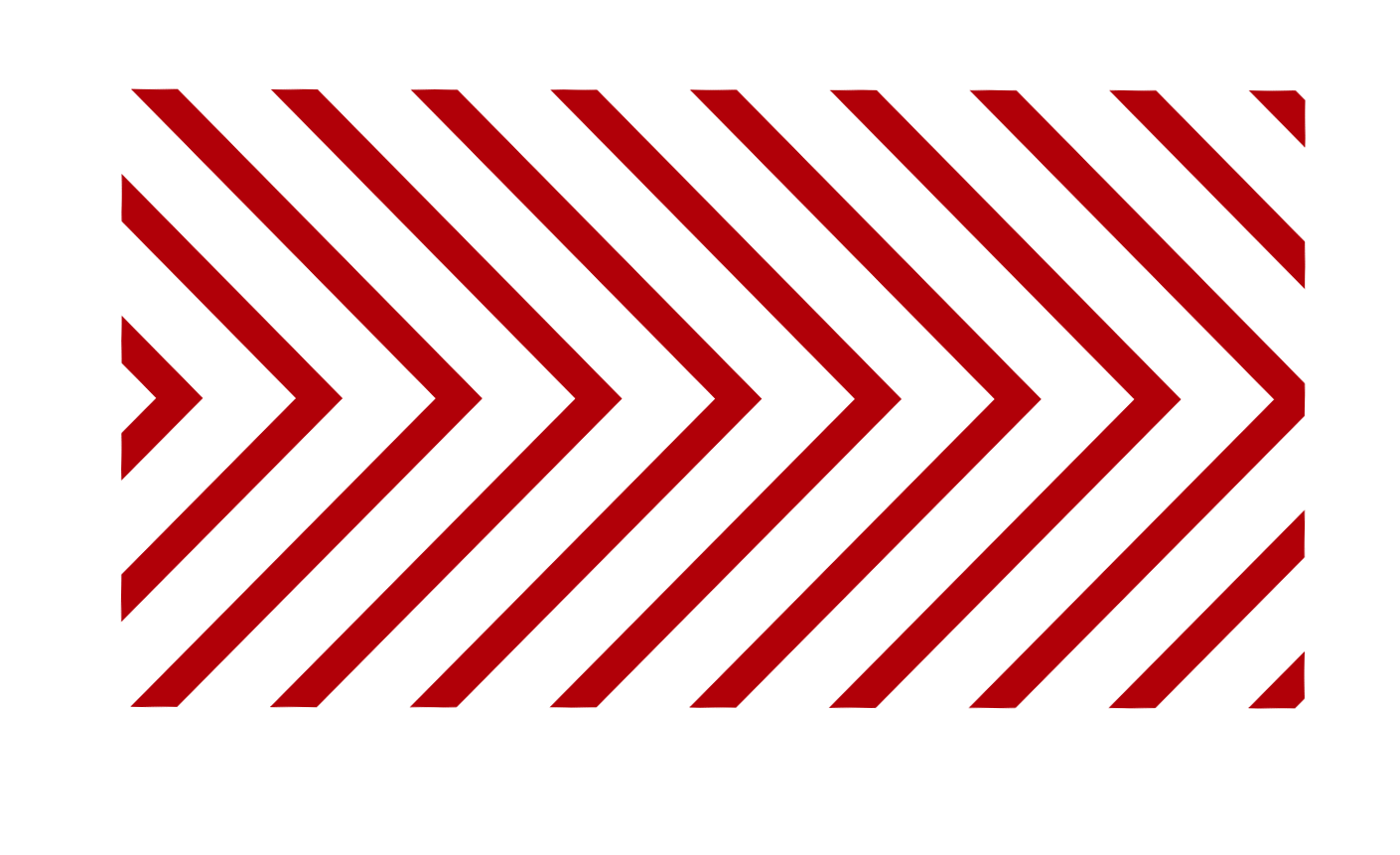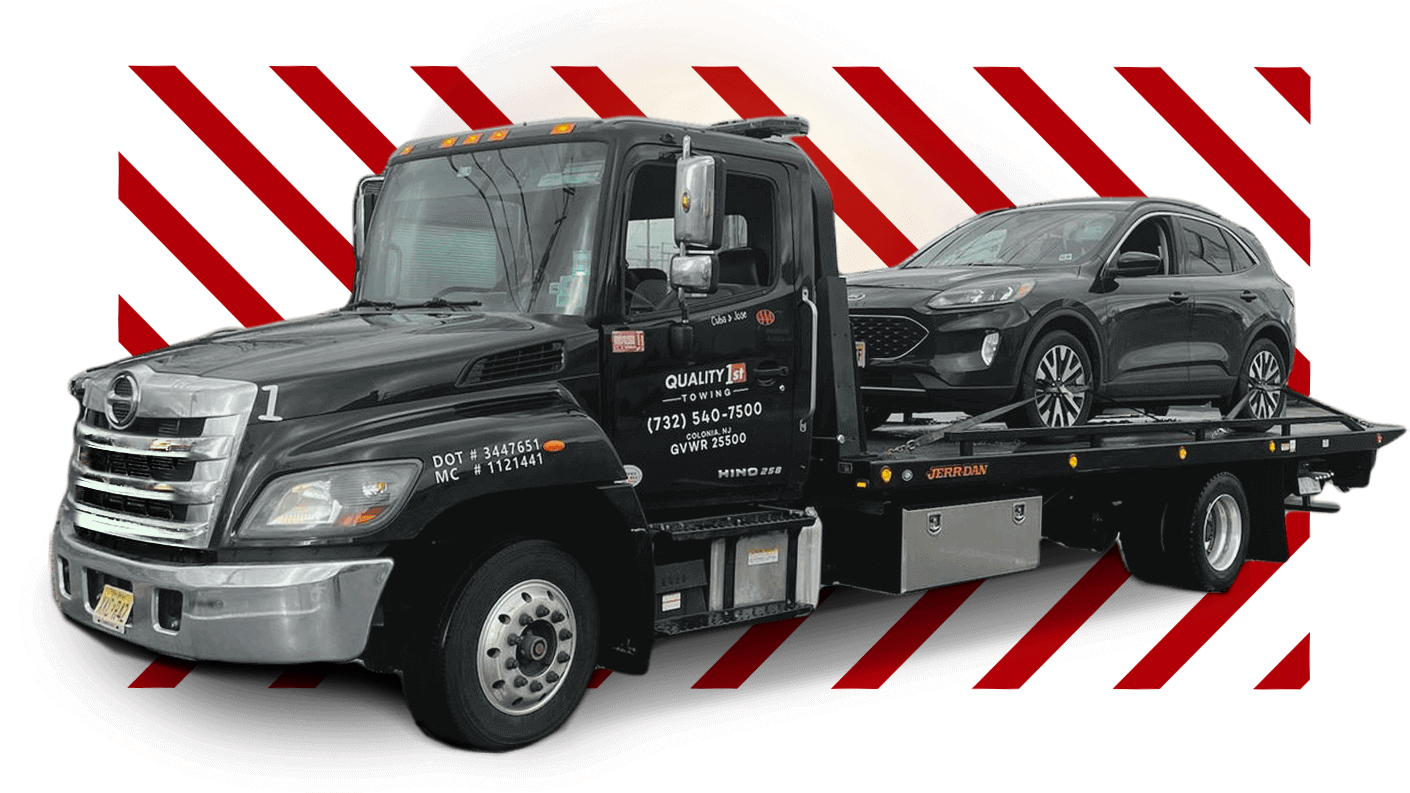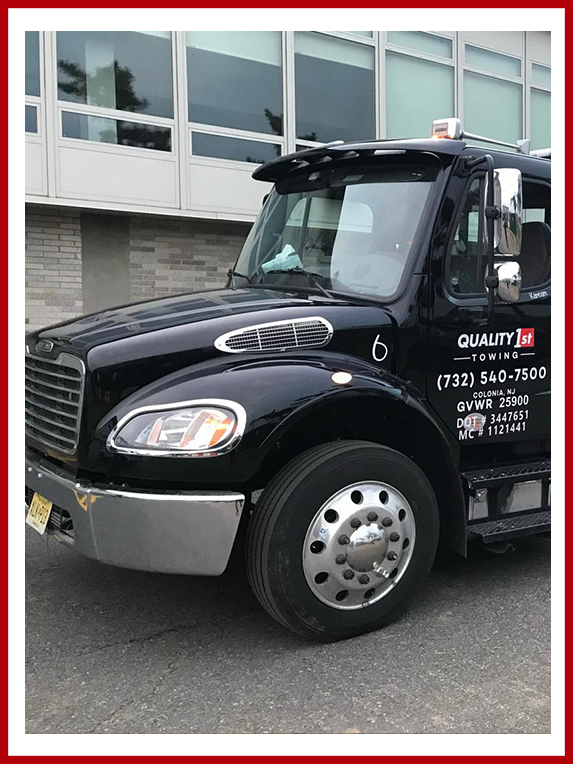 Reliable Tow Truck Service
Why Choose Quality
1st Towing in Colonia for Your Towing Emergency?
Other towing companies in Colonia can take hours to arrive at your location, but not when you have quality 1st Towing tending to your needs. Our towing fleet can arrive just about anywhere in Colonia in just a handful of minutes. Whether you've run into a major or minor vehicle problem, our fully trained experts can help you with on-demand vehicle diagnostics and provide you with the best solution for towing.
How Quality 1st Towing can assist you in Colonia? We provide: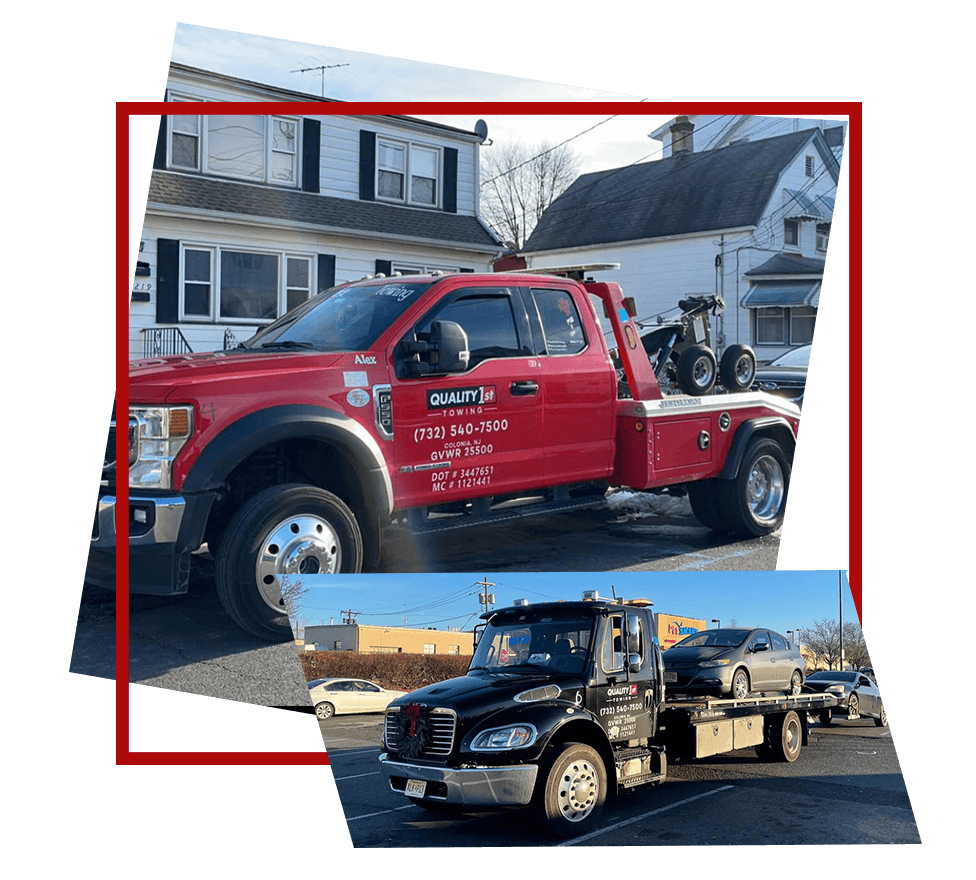 Emergency Roadside Assistance
in Colonia NJ
Whether you've run out on fuel or you're struggling with a flat tire situation, our quality 1st towing experts can refuel your tanks & replace your flat tires. Has your vehicle died down because of a dead battery, let our experts jump start your vehicle so you can get back on the road. Our local towing service can help relieve all your stress and anxiety related to vehicle towing as we are prompt in coming to your aid. Let us tow your vehicle to a nearby auto-shop or provide you with quick roadside assistance to help you resolve your minor roadside emergency situation. We can get you back on the road in no time.
An Affordable Towing Service to Hire in Colonia
Pricing is a major concern for all of us. Whether it's towing or auto-repairs, if we have accidentally found ourselves in a vehicle breakdown situation, we want an affordable towing service to arrive in Colonia & resolve our problem. At Quality 1st towing, we aren't the kind of individuals who would want to take undue advantage of your situation. So when you call us, we want you to know your vehicle is in safe hands.
Experiencing a towing emergency anywhere in Colonia?
Need specialists to provide you with assistance?
Got a Broken Electric Vehicle in NJ? Get It Towed to Desired Destination
Having trouble with an electric vehicle while you're on the road in New Jersey? Whether you've run into a flat tire or some other electric or mechanical fault, our towing service in NJ can tow your electric car to destinations. Our towing team is available 24/7, so if you have any issues with your electric vehicle, just make the call and one of our tow truck services will arrive to your assistance anywhere in New Jersey. Quality 1st Towing is a Tesla authorized tow truck service where we have the clearance up to Tesla Model 3 towing all across NJ. Are you stuck with a broken electric vehicle and in need of a professional tow truck service to help you with your EV towing requirements? We are always here to provide fast & reliable towing service anytime.
Authorized Towing Provider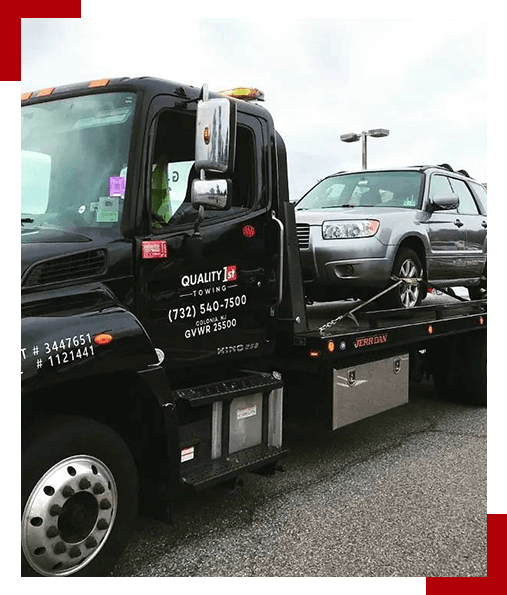 A 24/7

Towing Service to Provide Quick Assistance
Is your vehicle stranded on the side of the road somewhere in Colonia NJ? Do you need a tow truck to arrive at your location and tow your vehicle away? Call Quality 1st Towing. Whether it's day or night, our towing service operates 24/7. From light duty towing to heavy duty towing, from roadside assistance to heavy machinery pickups, if there's a towing need then our towing service in Colonia has got you covered.
Are You Looking for an Affordable Towing Service in New Jersey?
If you're looking for an affordable tow truck service with the best professionals, then Quality 1st Towing in the one you need to call.
Get in touch with our experts now. 

Quality 1st Towing in NJ is a highly reputable & reliable towing truck service. Why are we one of the successful towing service providers? Well, it's because we have some of the best tow trucks equipped with the latest towing machinery.