Quality 1st Towing in Dunellen NJ
Experiencing a roadside tragedy? Hire a reliable and trustworthy towing service in Dunellen NJ. We can send wrecker, flatbed and heavy-duty towing vehicles anywhere in Dunellen in a matter of minutes.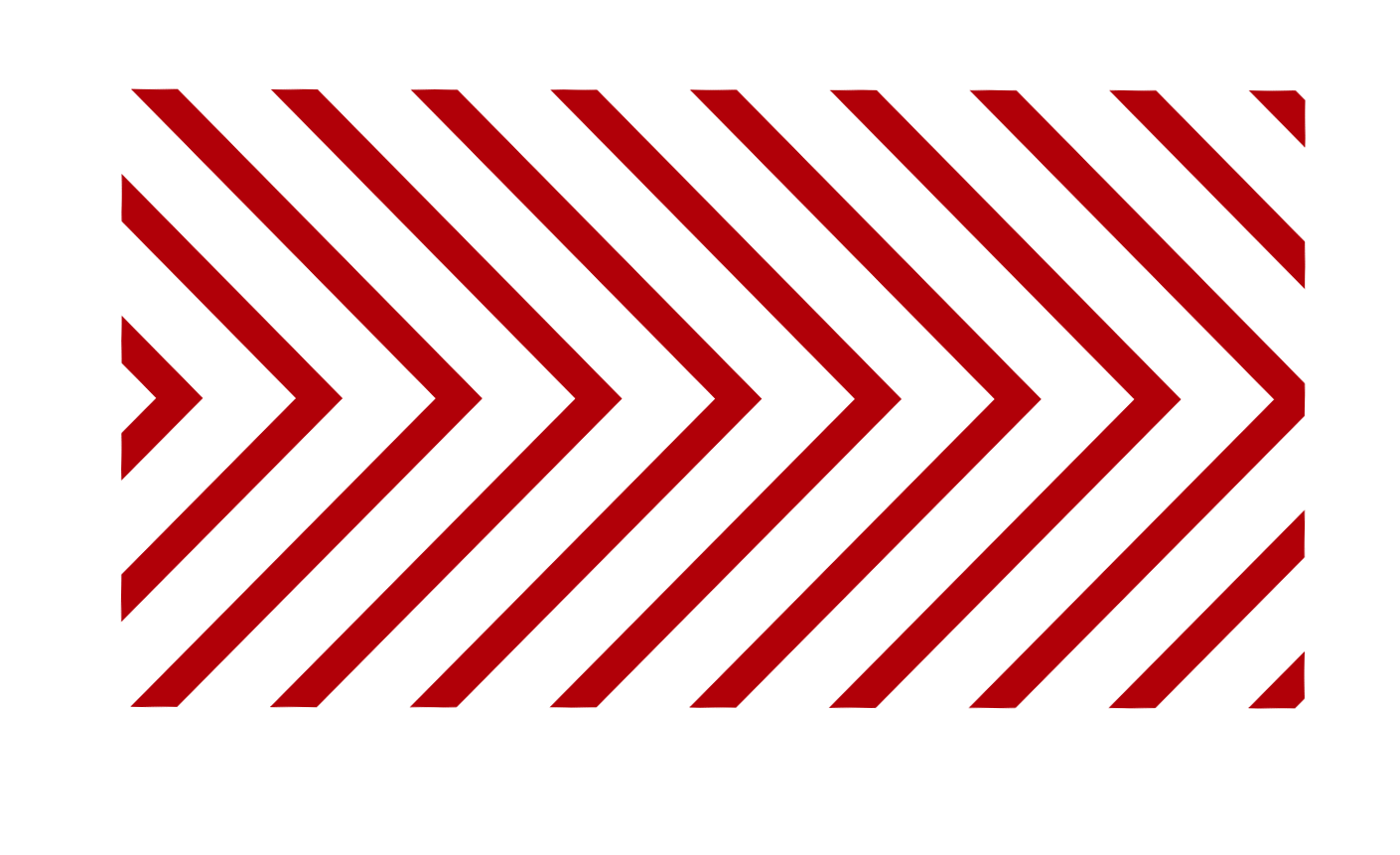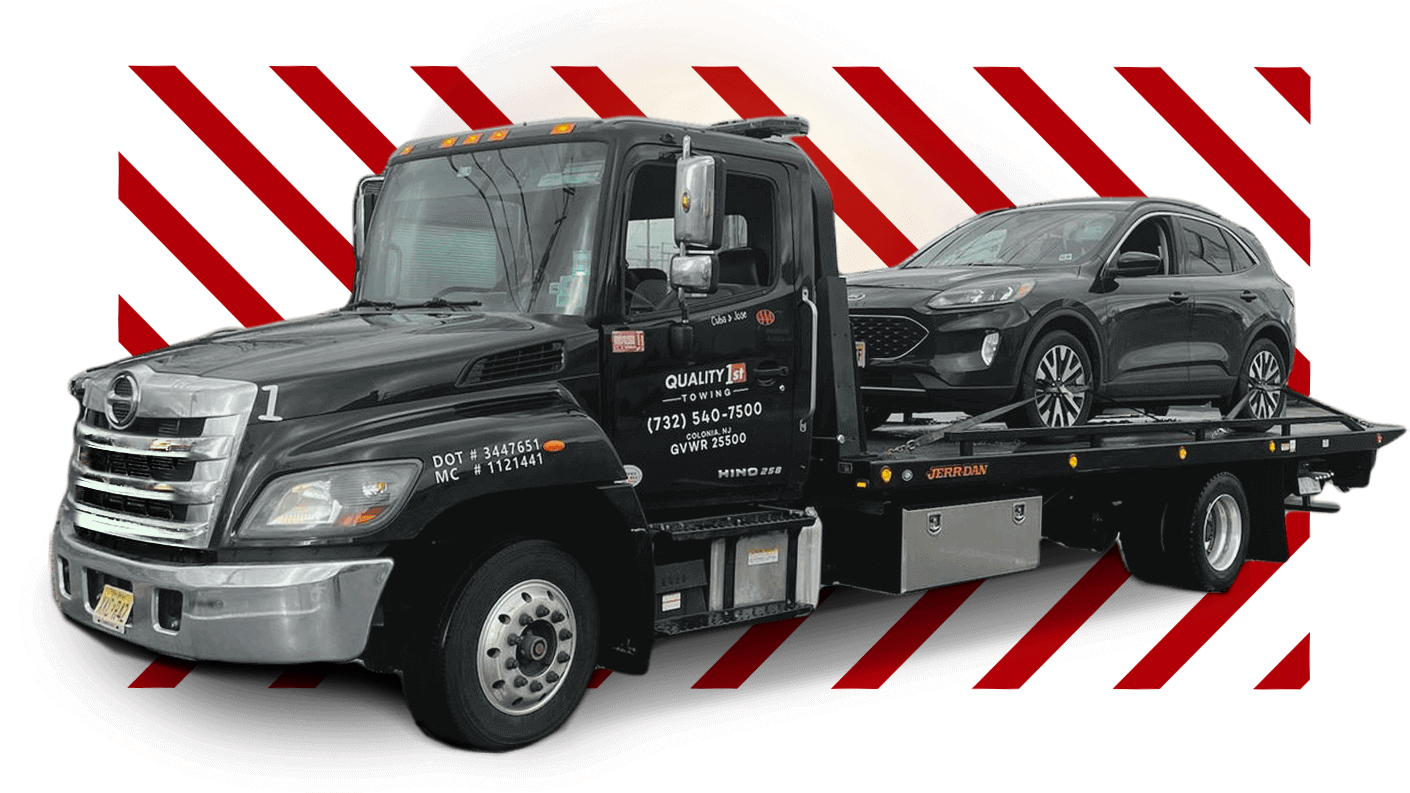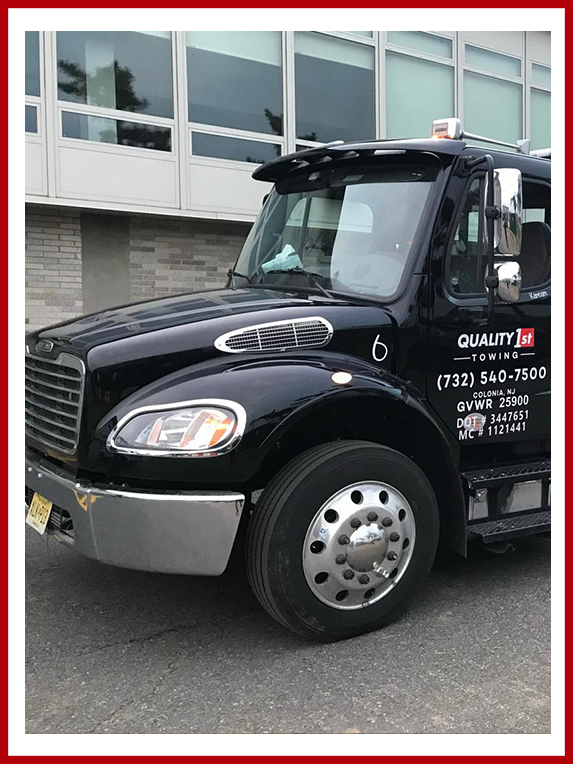 Reliable Tow Truck Service
Get Access to a Wide Range of
Towing Services
Our towing company in New Jersey provides a variety of different towing services in Dunellen. If you drive a more sophisticated vehicle or plan to tow your vehicle over a long distance, we can provide you with the best quality flatbed towing fleet. Got your vehicle stuck somewhere in the mud, sand, snow or a parking barrier? Our vehicle winch-out service can easily help pull your truck or vehicle out of the mess. Planning to get your vehicle towed over short-distance, we can attach a hook and chain to tow your vehicle.
Checkout our complete list of towing services which we are offering in Dunellen: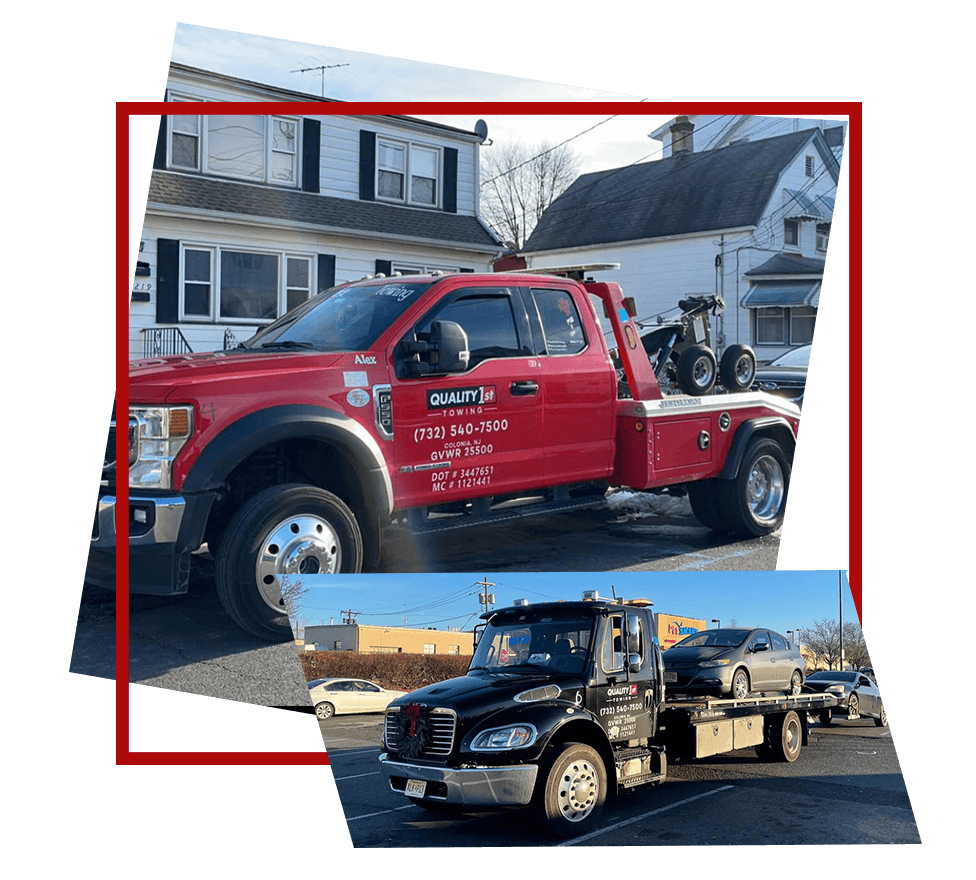 Have Faith in our Towing Company
in Dunellen
It's a real tragedy when you're driving down the Dunellen lane and your car suddenly comes to a halt. If you break down or run out of gas, our towing experts are the best people to call. We can jump start a dead vehicle battery, change flat tires, refuel empty tanks, and provide you with a reliable towing service. Now you don't have to worry about a thing. Let us help you get back on the road in no time. Stranded somewhere in Middlesex County? Want a professional towing service to come to your rescue?
The Right Towing Service for Your Towing Hassles
No matter what size vehicle you drive, if you're in need of towing or roadside assistance, Quality 1st Towing is your go-to solution. From trucks to cars to motorcycles to heavy duty vehicles (such as RVs and trucks) we can tow them all for you. At Quality 1st Towing, we have the towing equipment & man power you need for getting the job done. 
Here are a few reasons
why we want you to consider us.
Got a Broken Electric Vehicle in NJ? Get It Towed to Desired Destination
Having trouble with an electric vehicle while you're on the road in New Jersey? Whether you've run into a flat tire or some other electric or mechanical fault, our towing service in NJ can tow your electric car to destinations. Our towing team is available 24/7, so if you have any issues with your electric vehicle, just make the call and one of our tow truck services will arrive to your assistance anywhere in New Jersey. Quality 1st Towing is a Tesla authorized tow truck service where we have the clearance up to Tesla Model 3 towing all across NJ. Are you stuck with a broken electric vehicle and in need of a professional tow truck service to help you with your EV towing requirements? We are always here to provide fast & reliable towing service anytime.
Authorized Towing Provider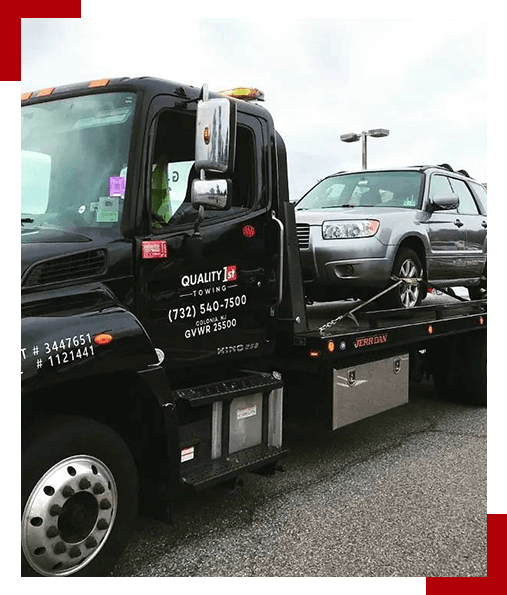 Heavy Duty Towing Service

Ready to Pull Your Weights
We are ready to pull your heavy vehicles all across Middlesex County. We can handle heavier trucks such as semi-trucks, trailers, fire trucks, dump trucks, ambulances, RVs, motorcoaches, tour buses, etc. Call Quality 1st Towing operators and hire our certified heavy duty recovery teams. From medium duty towing to heavy duty towing, we can move all your large vehicles to safety. Whether you've gone off-road or underwater, let our experts help you recover your vehicle.
Are You Looking for an Affordable Towing Service in New Jersey?
If you're looking for an affordable tow truck service with the best professionals, then Quality 1st Towing in the one you need to call.
Get in touch with our experts now. 

Quality 1st Towing in NJ is a highly reputable & reliable towing truck service. Why are we one of the successful towing service providers? Well, it's because we have some of the best tow trucks equipped with the latest towing machinery.