Quality 1st Towing in Fords NJ
Has your vehicle suddenly stopped somewhere in Fords NJ? Or have you met with an accident while driving to your destination? Quality 1st Towing in Fords, Middlesex County can come to your assistance.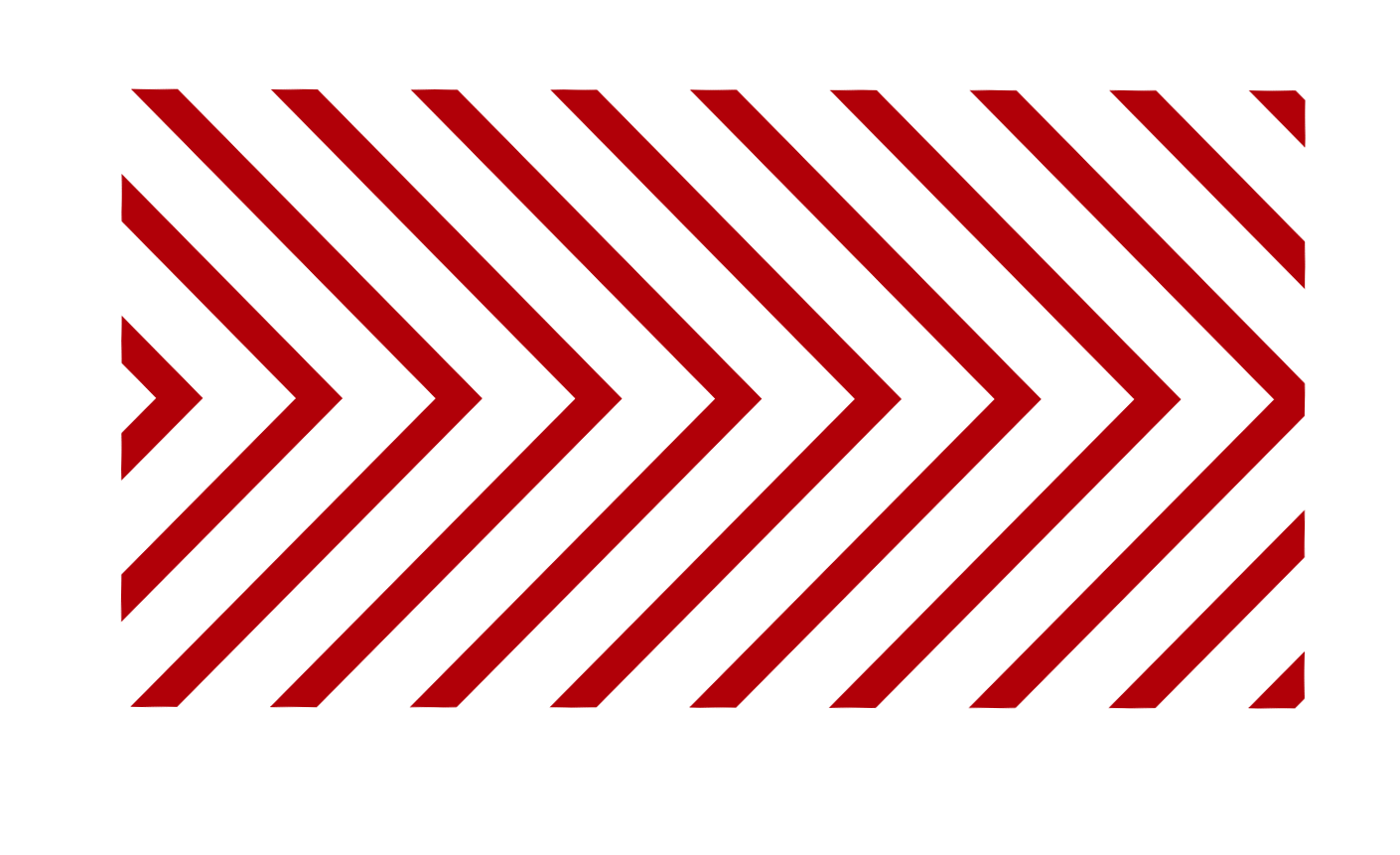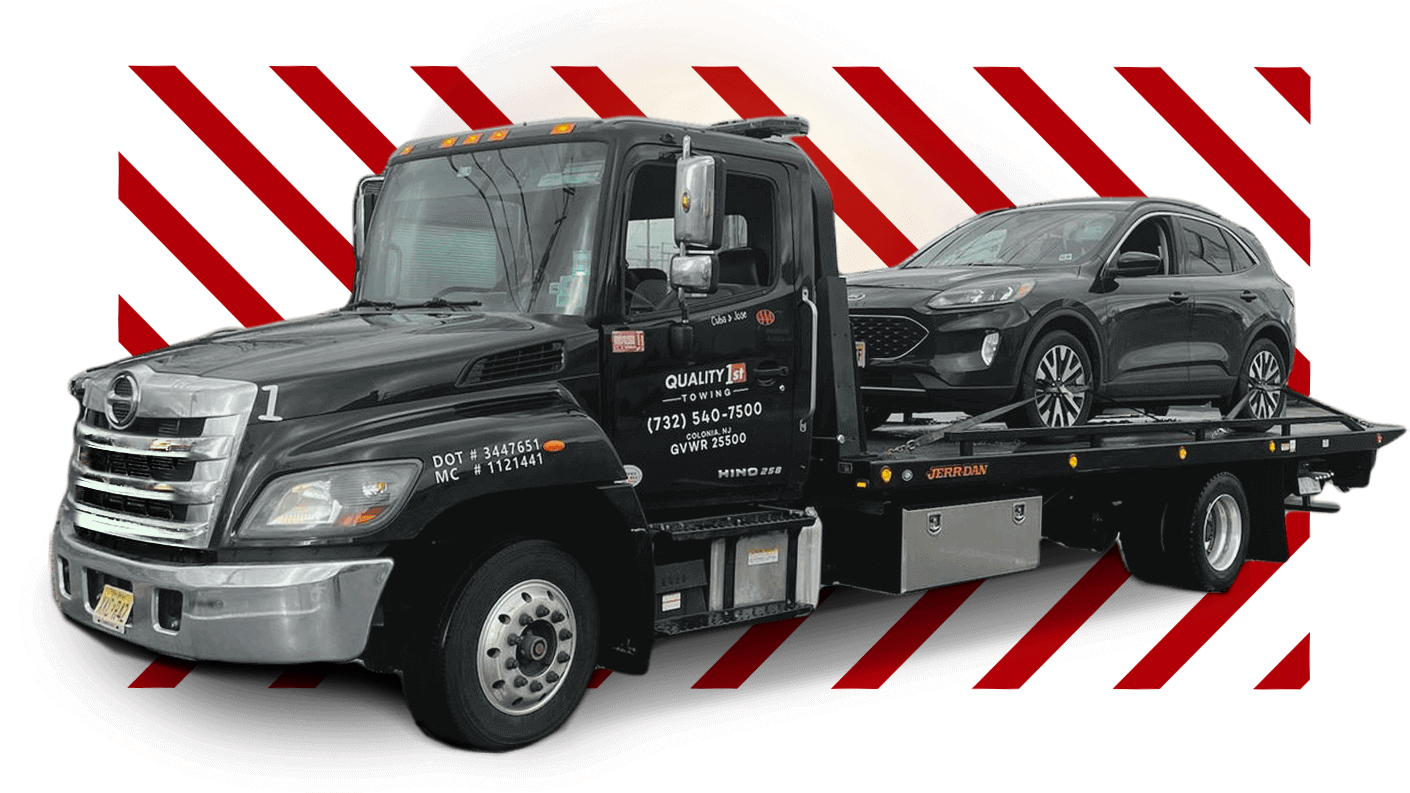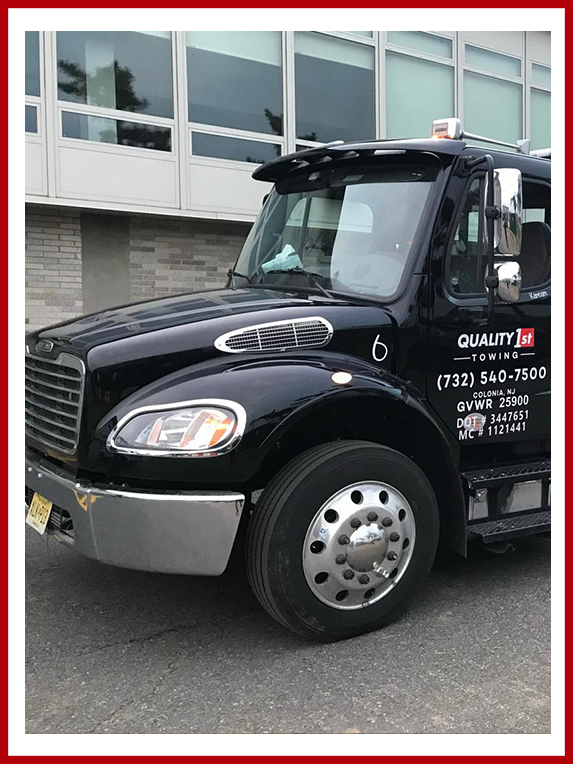 Reliable Tow Truck Service
A Wide Range of Towing Services
in Middlesex County
What makes our towing company special is our wide range of towing fleet which makes towing accessible for all kinds of light to medium to heavy duty vehicles. Our towing company in Fords NJ is always prepared to respond to all types of towing problems. Have you driven your car into a ditch and you're in need of a vehicle pullout? Have you ever been into an accident? Call our wrecker hauling service. We can provide you with a variety of different towing services to help you at the hour of your need.
Here are some of the ways how our professional towing services in Fords can assist you.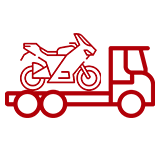 Motorcycle Towing Services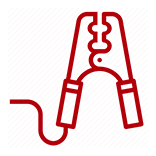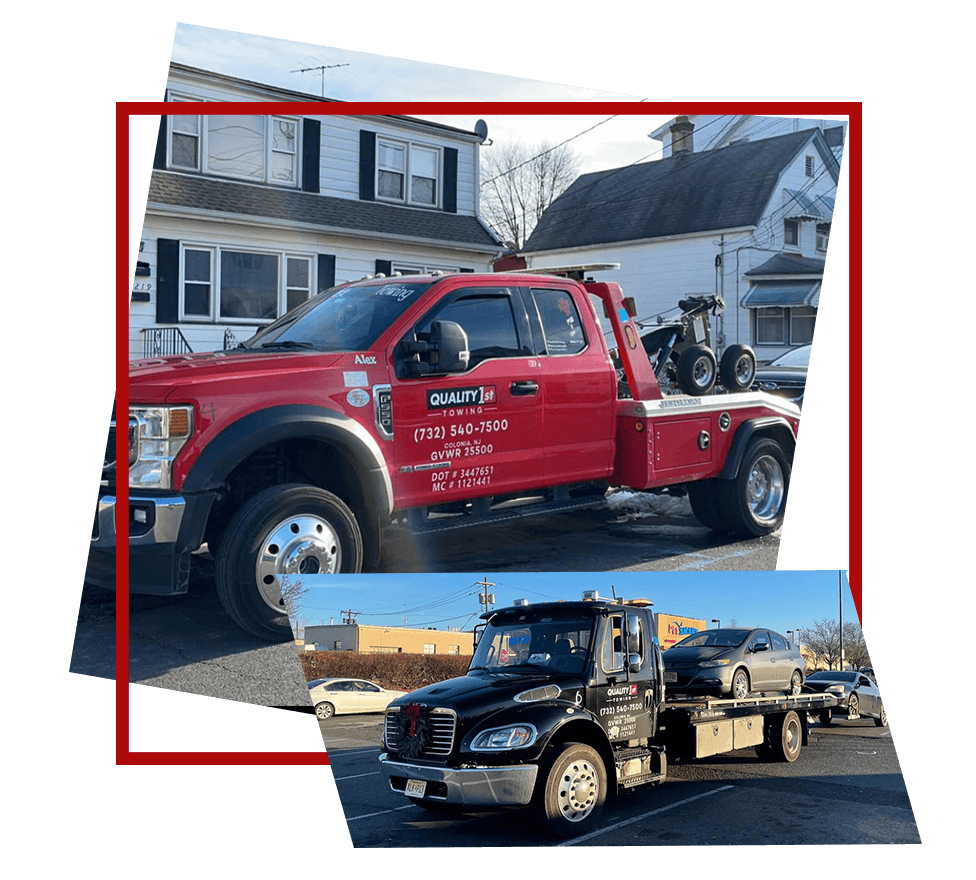 The Perfect Towing Company
for All Your Towing Needs
While there are multiple towing companies offering towing services across Middlesex County, Quality 1st Towing has lived up to its name. We have some of the best fleets for towing a variety of vehicles easily. Our experienced staff is not only courteous and professional in delivering great towing services, but experts at Quality 1st Towing are trained to resolve all your roadside queries. We can change flat tires, jump start dead batteries, refuel empty tanks, winch out vehicles, clear blocked driveways and do much more. Searching for towing professionals in Fords? The perfect vehicle towing company in Fords NJ is here to assist.
A Towing Company in Ford for Quick Emergency Response
A lot can go bad pretty quick. Bad weather conditions can become a leading cause for a tire blow out. Or you can drive into a ditch just because of the non-clear windscreen of your vehicle. Even something as simple as losing your car keys or running out of gas can weigh a toll on you when you're driving during the late hours on long-distance. What if you find yourself in such a situation? Call Quality 1st Towing in Fords NJ to provide you with quick roadside assistance on the go. We've been serving people in Fords and all across Middlesex County. Get in touch with our experts and relieve your headaches.
Got a Broken Electric Vehicle in NJ? Get It Towed to Desired Destination
Having trouble with an electric vehicle while you're on the road in New Jersey? Whether you've run into a flat tire or some other electric or mechanical fault, our towing service in NJ can tow your electric car to destinations. Our towing team is available 24/7, so if you have any issues with your electric vehicle, just make the call and one of our tow truck services will arrive to your assistance anywhere in New Jersey. Quality 1st Towing is a Tesla authorized tow truck service where we have the clearance up to Tesla Model 3 towing all across NJ. Are you stuck with a broken electric vehicle and in need of a professional tow truck service to help you with your EV towing requirements? We are always here to provide fast & reliable towing service anytime.
Authorized Towing Provider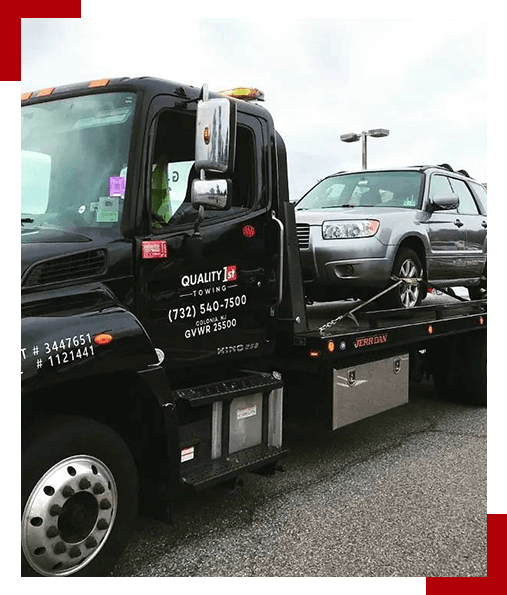 Why Choose Quality 1st Towing

in Fords NJ?
Quality 1st Towing is a reliable and trustworthy name in the towing market of Fords. We have a variety of fleets and our professional experts can respond quickly to just about any towing query. Everything we do is customer focused. We understand that when a roadside mishap happens, you just want to get yourself out of the fix as soon as possible. It's where our towing company goes an arm length to help you out. When you hire our towing experts, we make sure to make things happen as quickly as possible.
Are You Looking for an Affordable Towing Service in New Jersey?
If you're looking for an affordable tow truck service with the best professionals, then Quality 1st Towing in the one you need to call.
Get in touch with our experts now. 

Quality 1st Towing in NJ is a highly reputable & reliable towing truck service. Why are we one of the successful towing service providers? Well, it's because we have some of the best tow trucks equipped with the latest towing machinery.