Want to Hire Professional Towing Experts in Monroe Township?
Have you run into a flat tire somewhere along the road? Are you experiencing an out of gas situation? Find the best towing experts in Monroe Township to resolve all your towing problems.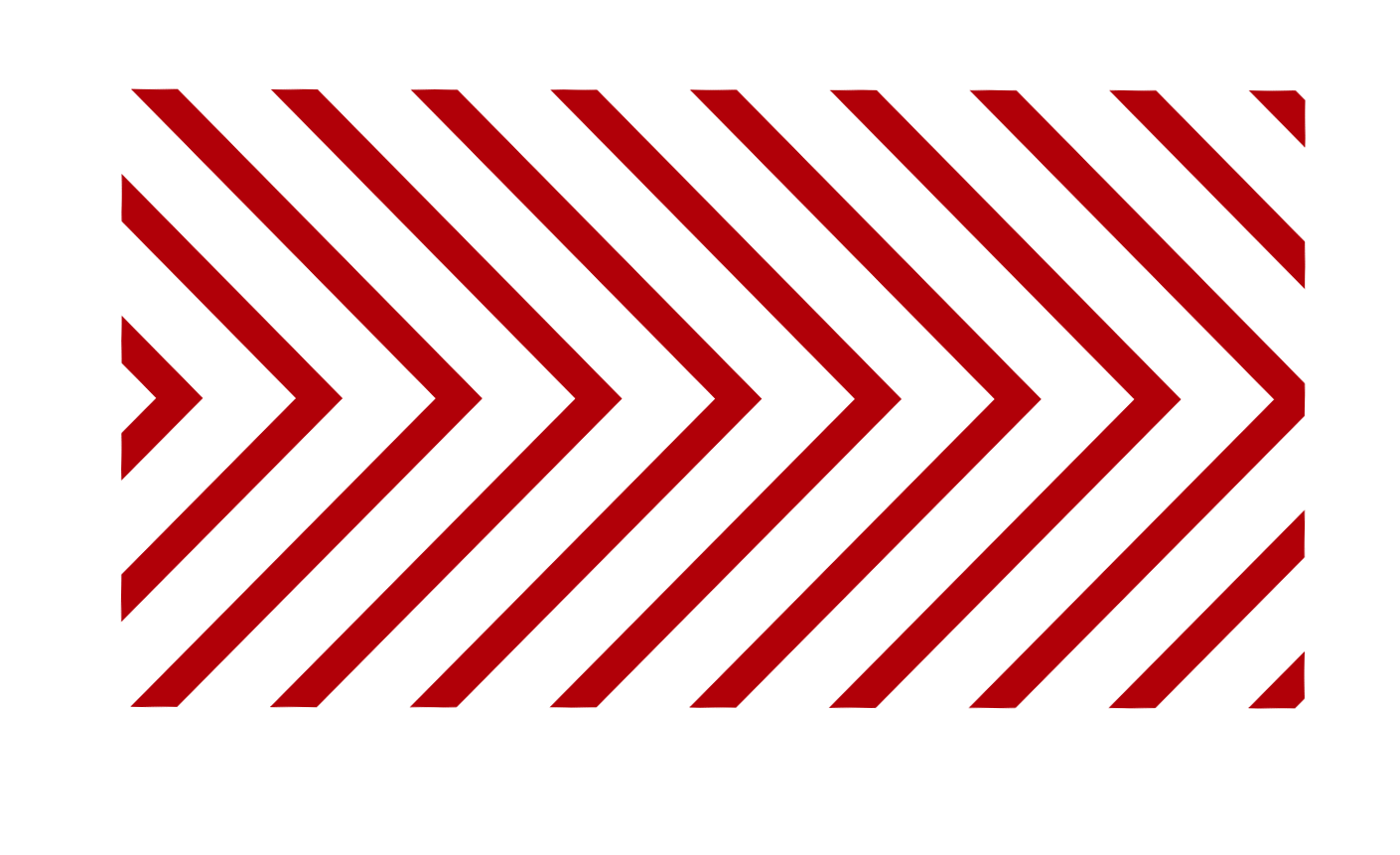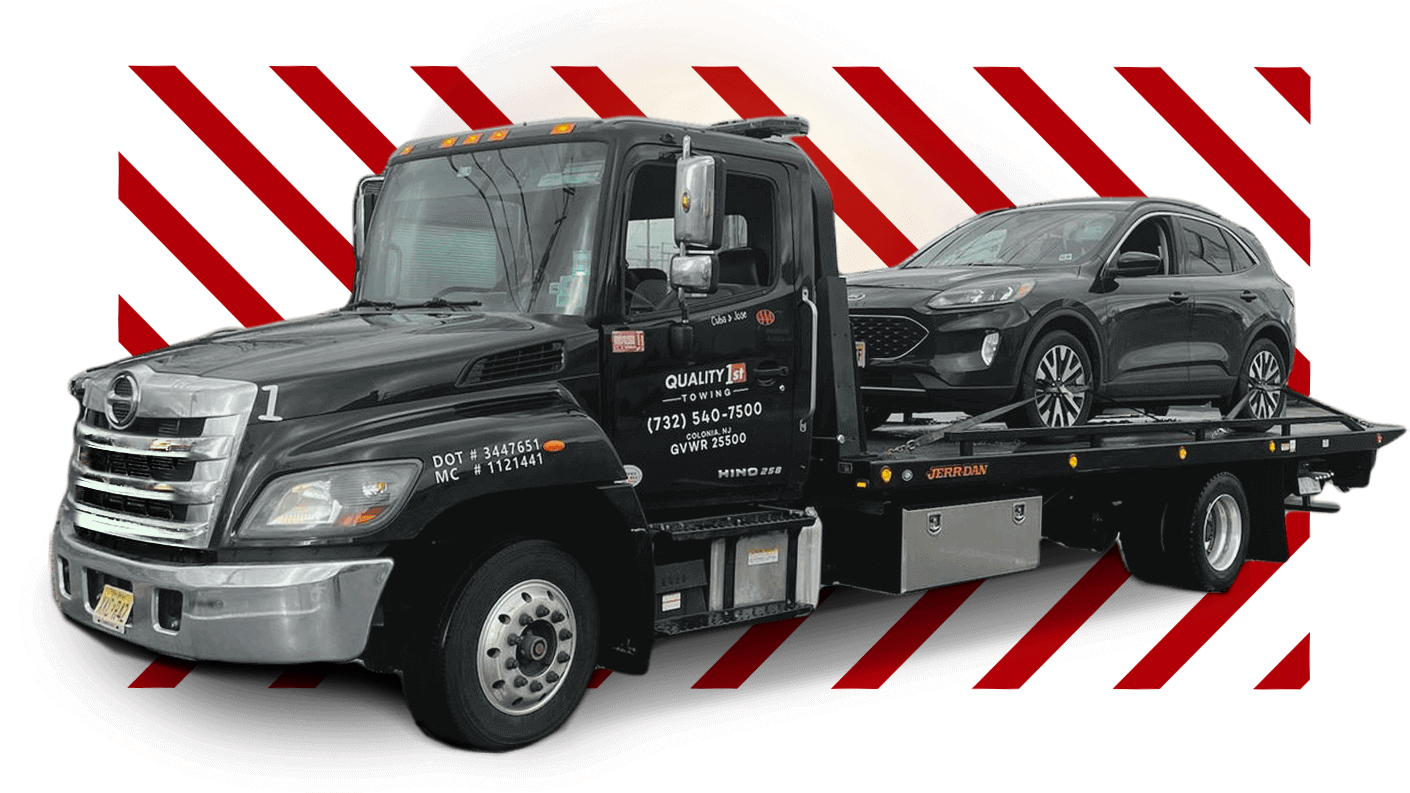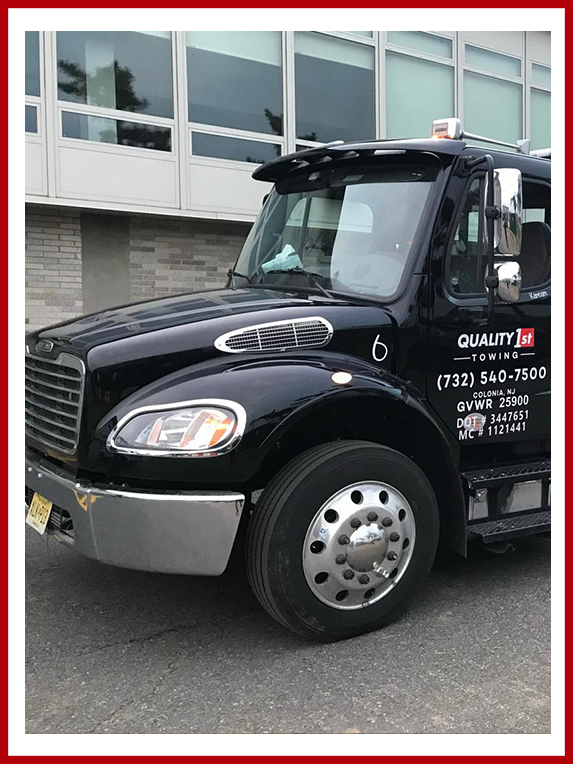 Reliable Tow Truck Service
Get Complete Roadside Assistance
in Monroe Township
Quality 1st Towing is a reliable towing company operating in Middlesex County and other surrounding locations. Our towing company is not only an expert in delivering reliable towing service to our citizens in need, but we also provide complete roadside assistance to everyone in a state of emergency. Whether you've run into a flat tire or your car battery suddenly stopped working, our tow truck professionals can assist you in countless ways. We can replace old tires, change car batteries, refuel your tanks, and provide a great many other services. Are you located in Monroe Township and you've found yourself in a roadside fix?
A Wide Range of Towing Services
Whether you're in need of a flatbed tow truck to tow your vehicle to destinations or you're in search of a traditional hook & chain tow truck for winching cars or removing from driveway, we provide highly experienced tow truck specialists who can tow away your vehicles without breaking a sweat. Wondering how our expert towing specialists in Monroe Township can provide assistance?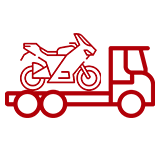 Motorcycle Towing Services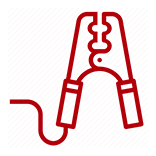 To hire our quick and reliable towing service in Highland Park? Contact our towing service now to assist.
A Tow Truck Company in Monroe Township You Can Trust
Finding the right tow truck company when you're in a state of emergency can be a daunting task. You need someone who's not just professional at towing vehicles but also has exceptional talent in resolving your vehicle related problem so you can be well on your way to your desired destinations. At times as such, you want a reliable tow truck service in Monroe Township in whom you can put your faith. Tow truck specialists at Quality 1st Towing can help you achieve that mark without breaking a sweat. We are the right towing company in whom you can trust. Encountering a roadside emergency somewhere in Monroe Township?
Got a Broken Electric Vehicle in NJ? Get It Towed to Desired Destination
Having trouble with an electric vehicle while you're on the road in New Jersey? Whether you've run into a flat tire or some other electric or mechanical fault, our towing service in NJ can tow your electric car to destinations. Our towing team is available 24/7, so if you have any issues with your electric vehicle, just make the call and one of our tow truck services will arrive to your assistance anywhere in New Jersey. Quality 1st Towing is a Tesla authorized tow truck service where we have the clearance up to Tesla Model 3 towing all across NJ. Are you stuck with a broken electric vehicle and in need of a professional tow truck service to help you with your EV towing requirements? We are always here to provide fast & reliable towing service anytime.
Authorized Towing Provider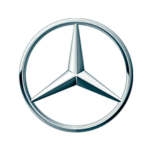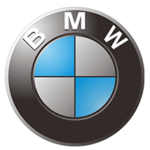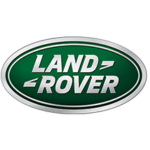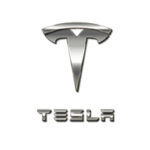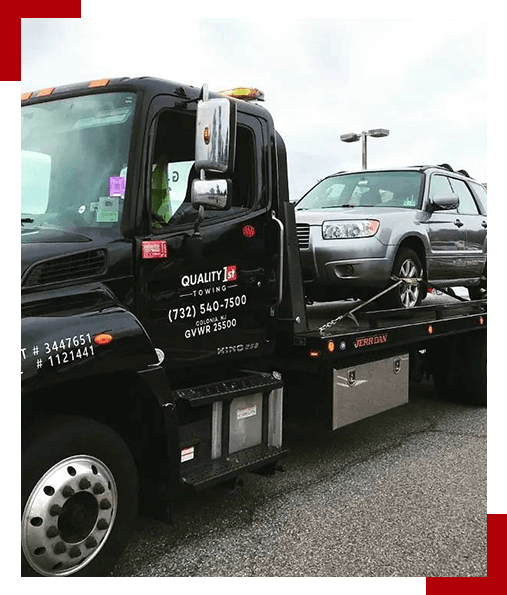 An Affordable Tow Truck

Service in Monroe Township
If price is your concern, then not anymore. Our affordable towing company in Monroe Township can provide you with the best rates in all of Middlesex County. Just call our expert tow truck service now and get a reasonable package. May it be long distance towing, flatbed towing, heavy to light duty vehicle towing, or any other roadside assistance, we make sure to keep our prices to a bare minimum. After all, we are your one stop shop solution for all towing requirements. Are you in need of a flatbed tow truck or a traditional hook & chain type tow truck at the best price?
Are You Looking for an Affordable Towing Service in New Jersey?
If you're looking for an affordable tow truck service with the best professionals, then Quality 1st Towing Company in the one you need to call.
Get in touch with our experts now. 

Quality 1st Towing Company in NJ is a highly reputable & reliable towing truck service. Why are we one of the successful towing service providers? Well, it's because we have some of the best tow trucks equipped with the latest towing machinery.